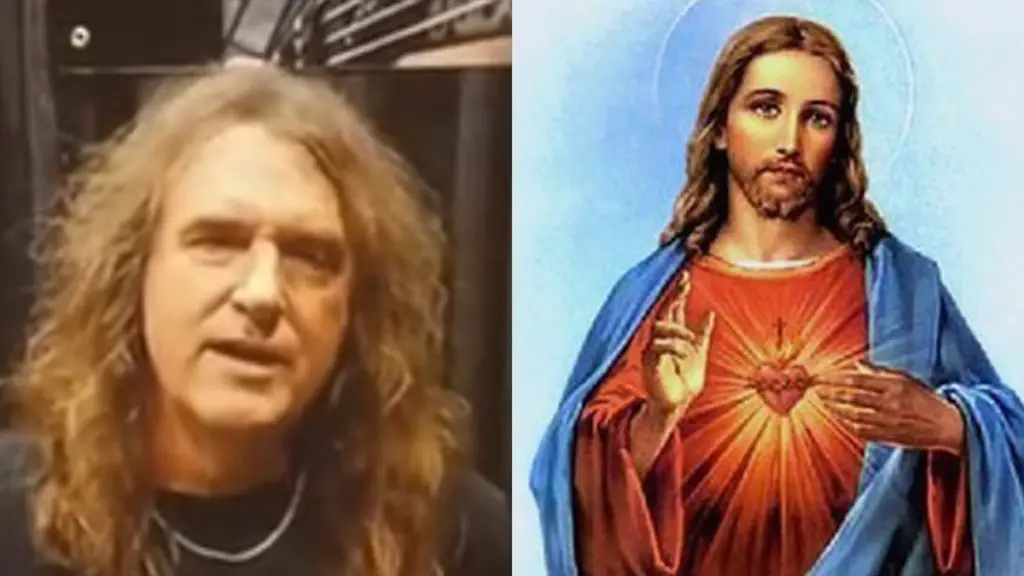 In a new interview with the "That Metal Interview" podcast, David Ellefson talked about his firing from MEGADETH.
As previously reported, Ellefson was fired from the group after sexually tinged messages and explicit video footage involving the 56-year-old musician leaked.
"I'm okay. I just went dark. I took the time to just sort of process it all, heal up from it," Ellefson said. "I've obviously never had anything quite like that happen to me before. And the fact that it was happening like that was just… I couldn't believe the level of just sh*ttiness of humankind; I just couldn't even believe it, man. I was, like, 'Yeah. All right. Now I…' Not to use a religious reference, but I guess I know how Jesus felt. Carry your cross and then kill him. Sh*t, we got the wrong guy. Not to make it a religious thing, but it's just one of those things, I couldn't even believe it.
"I'm not gonna lie — I deserve better than that. Which is why I got off social media and I got away from all that stuff. And I was just, like, you know what? I have poured my whole life into my craft and my work and my art and being a performer and entertainer, and no one deserves to be treated like that. That's just absolutely uncalled for on any level."
When asked how he felt when he found out that MEGADETH was going to remove his bass tracks from the band's upcoming studio album following his departure from the group, Ellefson responded: "I know what I recorded [for the album]. It's f*cking amazing. [Laughs] And I don't say that because it's just me because no record is just one person; it's a team of people that do it.
"That was a collective work of a few years, putting that stuff together. And especially to record with Dirk [Verbeuren, MEGADETH drummer]. But you know what? At the end of the day, I am not the boss of that record, I'm not the producer of that record, I'm not in control of that record, so if they wanna take my parts off and have someone else play it, they have every right to do so. I don't feel it was necessary, but again, I'm not in control of that record, so they made the decision that they wanted to do that. So let it be what it is.
"Obviously, I have more music in me. So if they don't wanna use my parts, trust me, other people will. I've already got other people that I'm making music with. Quite honestly, at this point — and I've said this before; I said this even a few years ago — at this point, it's about making music I like with people I like, and people where there's a synergy and a commonality and we can all head in the right direction.
"Look, situations change, life changes," he added. "Sometimes our ages, our experiences and our relational abilities, they also change the music. And if that's the end for me with MEGADETH, I'd like to think with 'Dystopia' and winning a Grammy and everything else, I definitely say I went out on top with MEGADETH."