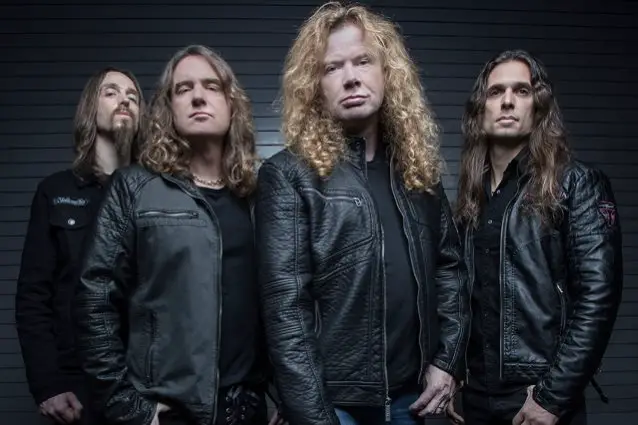 In a brand new interview with Full Metal Jackie, MEGADETH bassist David Ellefson was asked can expect to see the band's follow-up to 2016's "Dystopia" album.
He said: "Our goal this year is to be writing. We have these months in the summer where we're gonna be on the road. If I had a guess, we'll be working, really cutting some tracks later this year. I can't really say when it's gonna be done. In my mind, it says 2019, maybe, but at the same time, one of the things we learned with 'Dystopia' is that we just took as much time as it needed to get the record done, and I think that really played well for the quality of record we made and for just how excited the fans were with the record that we made. And ultimately, that is the most important thing. So that's gonna be more important than, sort of, boxing ourselves in with a schedule."
Listen to entire interview below.
MEGADETH's latest album, "Dystopia" opened with 48,000 copies, marking MEGADETH's highest-charting album since 1992's "Countdown To Extinction" debuted and peaked at No. 2 on the chart dated August 1 of that year. "Dystopia" also logs the group's best sales week since 2007, when "United Abominations" landed at No. 8 with first-week sales of 54,000.