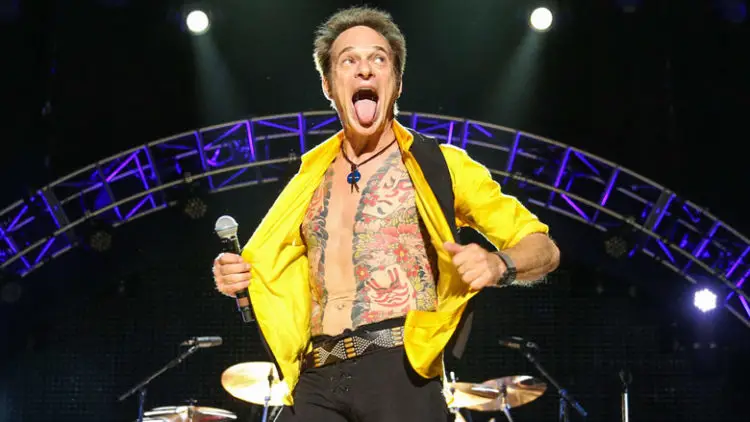 VAN HALEN frontman David Lee Roth will retire after the last concert of his Las Vegas residency in January.
"I'm throwing in the shoes," Roth said in an interview with Las Vegas Review-Journal. "I'm retiring. This is the first, and only, official announcement. … You've got the news. Share it with the world."
"I'm not going to explain the statement. The explanation is in a safe. These are my last five shows."
He also reflected on the passing of his longtime bandmate, legendary VAN HALEN guitarist Eddie Van Halen, who died of cancer a year ago.
"I thought I might have been the first, frankly," Roth said. "I might have thought the Marlboro Man would've got me. Hey, Ed, objects in the rear-view mirror are probably me. And my doctors, my handlers, compelled me to really address that every time I go on stage, I endanger that future. I am encouraged and compelled to really come to grips with how short time is, and my time is probably even shorter."
Nikki Sixx recently revealed that MÖTLEY CRÜE originally invited David Lee Roth to share the bill with them and DEF LEPPARD on "The Stadium Tour" but that David passed.
"I don't open for bands that I influenced," the CRÜE bassist says Roth told him, according to the Los Angeles Times.