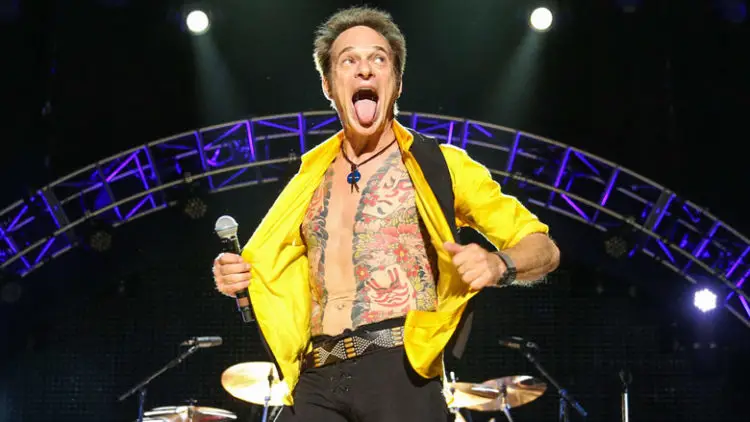 VAN HALEN frontman David Lee Roth has fired back at Gene Simmons over the KISS bassist/vocalist's recent comments.
As previously reported, Simmons confirmed that Roth is no longer the support act for KISS' rescheduled U.S. leg of the farewell tour.
When asked why David Lee Roth is not part of the tour in a recent interview with Rolling Stone, Gene responded: "It bears noting that during Dave's heyday, nobody did what he did. He was the ultimate frontman. Not [Robert] Plant, not Rod Stewart, nobody. He took being a frontman way beyond anything. And then, I don't know what happened to him… something.
"And you get modern-day Dave. I prefer to remember Elvis Presley in his prime. Sneering lips, back in Memphis, you know, doing all that. I don't want to think of bloated naked Elvis on the bathroom floor."
Now, Roth shared a black-and-white photo of a little kid wearing sunglasses and sticking his tongue out with his middle finger extended, and he superimposed the text "Roth to Simmons:".