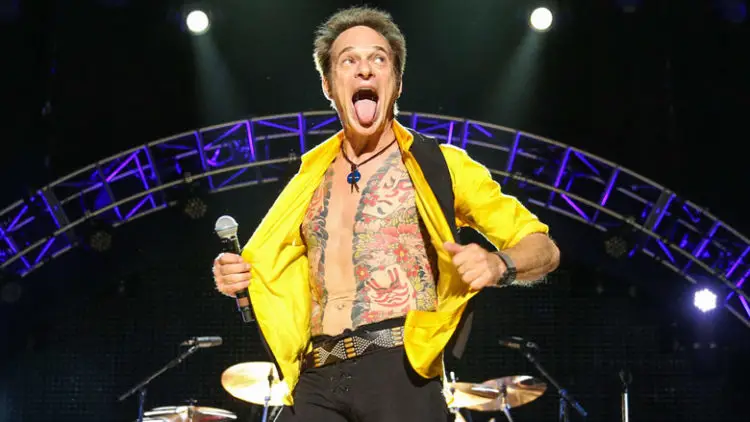 David Lee Roth has announced that he is changing his name to David L. Roth or simply El Roth.
VAN HALEN frontman made the announcement with another piece of original artwork which was inspired by the COVID-19 crisis and protests over George Floyd 's death.
According to singer, his decision to change his name  was influenced by Grammy-winning musical group LADY ANTEBELLUM, which is now going by LADY A as a way of acknowledging Black Americans' cultural sensitivity to reminders of a bitter past. "Antebellum" is used very often to describe the pre-Civil War, pro-slavery South. The band has said the name was meant to evoke the grand style of 19th-century architecture.
Roth wrote along with his artwork: "David 'Lee' Roth changes name! Diamond Dave, following LADY ANTEBELLUM 's (now 'LADY A ') example, will be dropping the 'Lee.' From now on, he wants us all to call him "David L. Roth ' or simply 'El Roth..'"