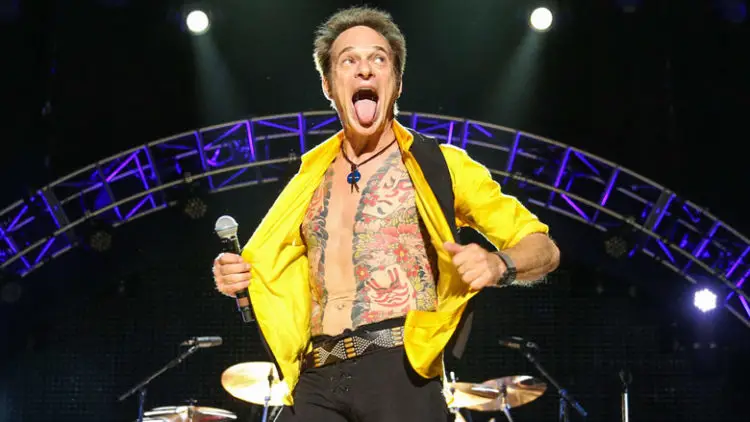 VAN HALEN singer David Lee Roth will officially open for KISS on the 2020 North American leg of the "End Of The Road" tour.
The Memorial Coliseum in Fort Wayne, Indiana said Tuesday that Roth had been added as a special guest to the last leg of the "End Of The Road" tour that will stop in Fort Wayne on Sunday, February 16, 2020.
Roth has recently confirmed to KSHE 95 that he will play additional shows beyond his Vegas residency.
"Once we get this up and rolling, then, of course, we're going to start to take this out on the road," Roth said. "I think I'm the face of VAN HALEN from this point on, and we take it as seriously as all you listening to it. Yeah, there's a lot of smile and style to it, but there's a lot of, 'We really, really have to mean it in the notes and what we do in the subtext of the lyrics.' It's the sound of several generations on one big prison break… We're up there on stage to work it."
KISS will kick off its North American February 1 in Manchester, New Hampshire, and run through October 2 in Fort Worth, Texas. The trek will consist of two legs, with gigs in South America and Europe taking place in between. Tickets are available here.