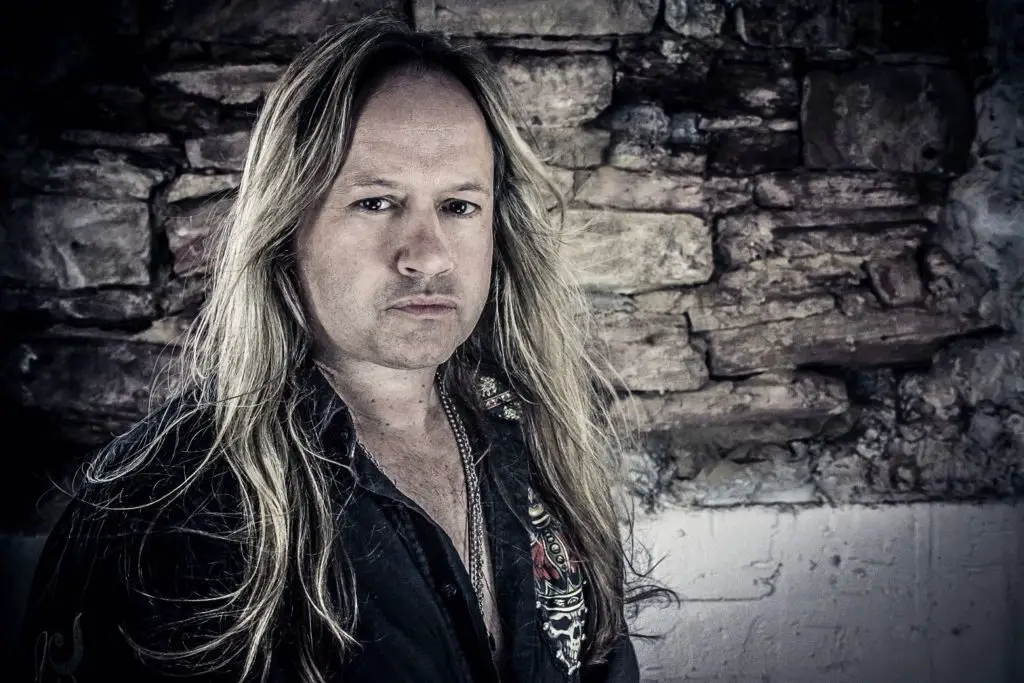 David Readman announces his new album "Medusa" set to be released this year.
On April 2nd will be release his new single "SHELTER FROM THE STORM".
The single will be available from Spotify/Amazon and Apple…
David Readman is the singer of Pink Cream 69, Voodoo Circle, Tank and many more.
David Readman is from the UK but has spent the last 20 years in Karlsruhe Germany, Recently David moved to Tilburg in Holland. Born in Burnley, a small northern town in England, David hails from a family steeped in the history of coal mining. As most northern lads of his age, his future in a way had been earmarked. However, with his family having a musical background, his mother also singing and his Grandmother playing piano, there was always a chance that David could adopt some of their talent.
David stated on his website: "I'm on the video set of my upcoming single 'SHELTER FROM THE STORM' out on the 02.04.21 from my second solo album 'MEDUSA' You will be able to order a physical CD or stream it on on Spotify, Apple, Amazon etc. Were working hard to finish the final cut of the video for more teasers on youtube and facebook."
In his recent Vlog Readman said: "Yeah, the reason this song actually came about, 'SHELTER FROM THE STORM', the whole thing sort of kicked off, you know, i builed up my Youtube channel, and this is something I decided to focus on."
He continues: "The summer wasn't too bad, but I sorta realized that the end of last year, you know, we won't be going on stage and I have to do something else. I need to push something. And a lot of people asked my about my solo record. This is something I put off for a long time, this is a personal thing. I think it as an artist you're quite sensitive sometimes, and as a singer anyway."