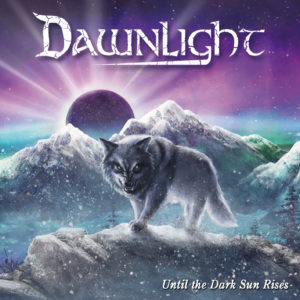 The fan used to read my reviews here may have noticed that I defend the cause that Metal is a genre that is made of emotions and those emotions represent the human life itself. You may say they are complex, tacky, cheesy, or even not important because power is more important to a Metal band. But the burning question is: what makes that power? What is the power all about?
Well, aside the screaming guitars, thundering bass, roaring vocals, and pounding drums, the power is the emotion they all give to you while playing. Emotion in Metal is sometimes disguised by a guitar that screams and cries it out loud; by a vocal that roars and inside that roar there are anguish, fear, wrath, and glory; by the hidden bass that thunders to many not to listen to it or not even knowing that it exists, and finally, by the pounding and noisy drums that fill in all the blanks in a song to make it audible.
All Metal styles tell stories; some stories are about dark and gloomy places, others about honor and glory, but they all want to pass the fan emotion. It doesn't matter kind of emotion, but the simple and pure amotion. And so, we have here the Power Metal band Dawnlight with "Until the Dark Sun Rises" where emotion comes in generous doses. All ten tracks were carefully written in order to express and highlight the kind of emotion Power Metal is expert in: glory! "Until the Dark Sun Rises" express a world full of battles, not only the military ones but also the struggles we all have inside. The later ones seem, though, to be much harder because the enemy is very known, but hides inside.
"Until the Dark Sun Rises" kicks off with an intro called "The Longuest Night" that bridges to "Men in the Shadows" a Power Metal taylored sequence. Neverthless "Until the Dark Sun Rises" is a guitar album with little keyboarding interventions except for "Seven Souls" where the piano and keyboards spice up a little. In general, Dawnlight created some awesome Power Metal pieces specially taylored for the subgenre's fans delight – and for the Metal fan too. "Until the Dark Sun Rises" pleases not only Power Metal afficionados, but also Metal fans who love a series of well-written songs with the aforementioned generous doses of emotion.
Dawnlight  "Until the Dark Sun Rises" was released on October 14th via Rock Cd.
Track Listing:
The Longest Night
Men in the Shadows
The Guardian of Dawnlight
White Wolf
Eternity
Seven Souls
AfterWar
Dark Sun
Hero's Sorrow
Starlight
Watch "The Guardian of Dawnlight" official lyric video here: