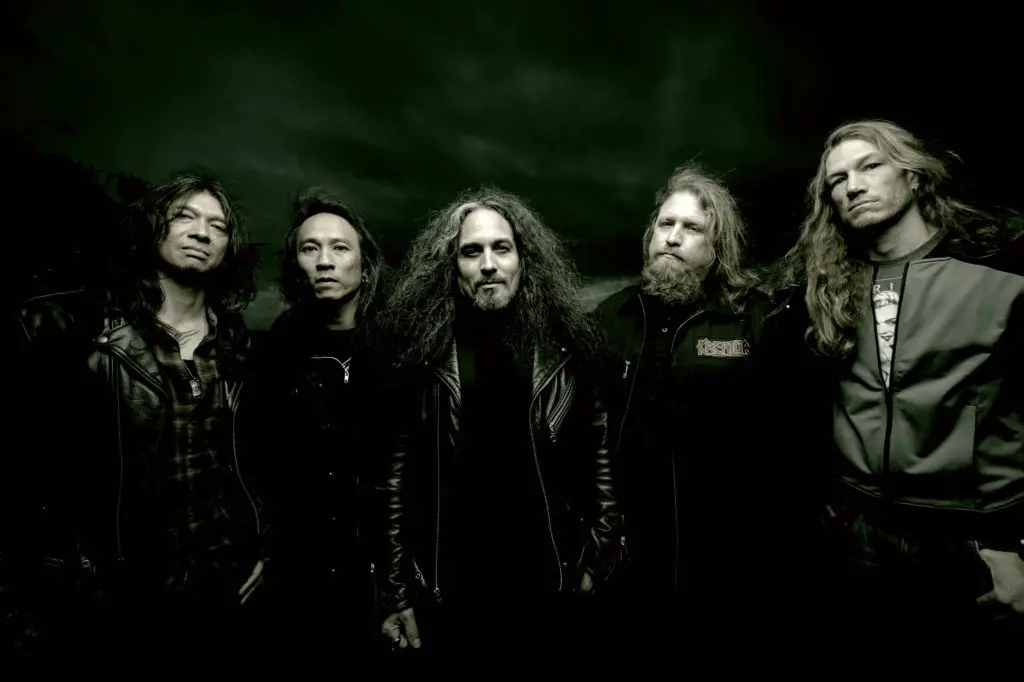 Legendary masters of thrash DEATH ANGEL will release their long-awaited 9th full-length album, Humanicide, on May 31st with Nuclear Blast Records. Today, guitarists Rob Cavestany and Ted Aguilar have released a new playthrough video for the record's title track, "Humanicide."
With their forthcoming album Humanicide, DEATH ANGEL has maintained their throne in the universe of Thrash while still managing to remain progressive in their style. They apply a wide variety of different elements to their music, always pushing to add newness to their sound. This time around they've included everything from acoustic bits, to guest musicians, to even (for the first time) the notes of a piano. All 10 songs flow seamlessly yet each leaves its own distinct impression. The first single and title track "Humanicide" triumphantly represents the entirety of the album, immediately energizing the listener.
For the 4th album cycle in a row, DEATH ANGEL returned to their producer and friend Jason Suecof (DEICIDE, TRIVIUM) of Audiohammer studios for the recording and mixing, along with the mastering of the legendary Ted Jensen (SLIPKNOT, PANTERA) of Sterling Sound who added the final touches and brought it all to life, with artist Brent Elliott White (LAMB OF GOD, MEGADETH) providing the ominous cover artwork.