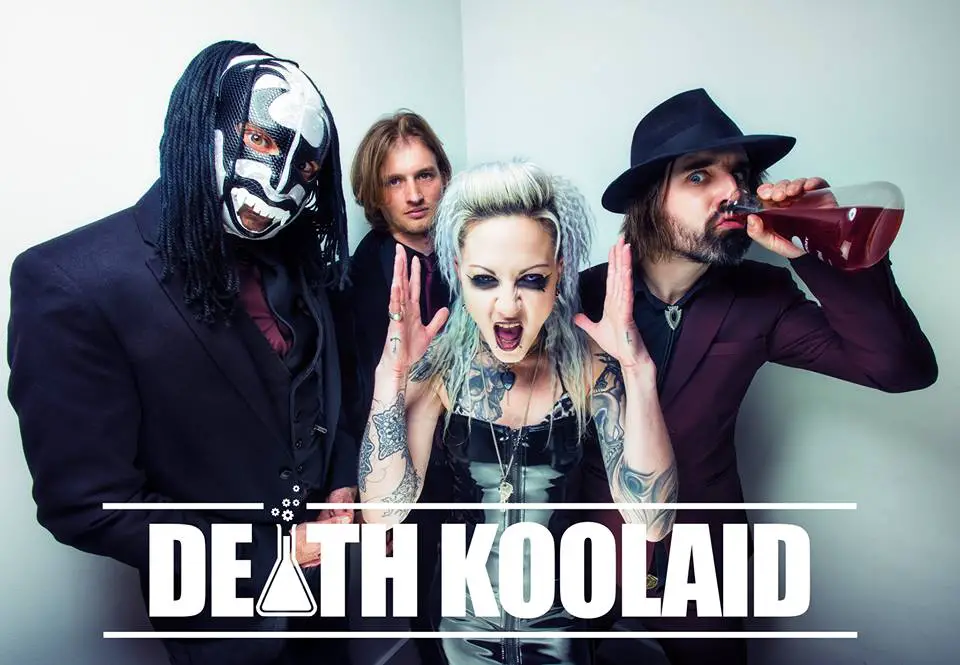 London, UK based Hardcore / Punk Rock band DEATH KOOLAID have released the Official Music Video for their newest single "Kids". This second track off of their upcoming Vol. 2 album, set to release 8/25/2016, was directed by Brendan Cleaves and filmed by Heath McWalters, can be heard below.
"We wanted to make a video that was conceptually simple, but with a strong message – although we were keen not to completely spell it out for people. We try to make our videos as interesting as possible and this one is definitely our most out-there ideas; a bunch of terrified and bewildered children running away from what appears to be a backstreet place of worship. It's basically a direct translation of our band's philosophy, caricaturing the power of ideology, fear, and control." –DEATH KOOLAID
You can pre-order 'Vol. 2' On iTunes.
DEATH KOOLAID were dug up from the dark depths of society. Each member was found through their blood thirsty passion to make hard hitting music. The four-piece, female-fronted hardcore punk-rock band, based in London, UK, began their quest to inject noise into the hearts of the masses in 2013.
In 2016 they were nominated for "Best New Band" at the Pure Rawk awards' and are now about to release their second album due for release in mid 2016. There is only room for progression with the band, this unstoppable force of visceral mayhem will continue to wake up the dead and put music back into the veins of the living.