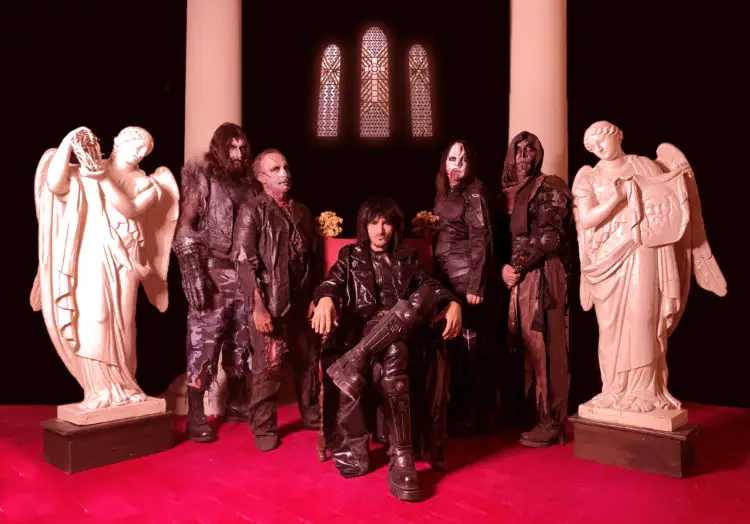 Founded in 1977 in Pesaro, Italy, by figurehead Steve Sylvester together with Paul Chain, DEATH SS went on to pioneer an entire genre by combining a serious interest in all things occult with the theatrical grandeur of shock rockers like Arthur Brown or Alice Cooper in a distinctly extreme musical context, thus even predating the achievements of King Diamond and Mercyful Fate.
Incomprehensibly, the band never got full recognition apart from the metal underground, and it may well be for this reason that Steve was forced to release its latest album "Rock 'n' Roll Armageddon" via his own label Lucifer Rising in 2018. Due to its undeservedly low exposure beyond the group's devoted fans, High Roller have decided to introduce the record to international audiences.
Although half a decade has passed since predecessor "Resurrection" came out, "the production process for our new full-length was shorter and more direct," says Sylvester. "All tracks were recorded over a couple of months, which gave more compactness and cohesion to the whole work, making it sound much more live. I create with absolute freedom and no pressure at all."
"Rock 'n' Roll Armageddon" is a tight package in both stylistic and aesthetic terms. "The general mood reflects the tense and difficult political climate of our times. Today more than ever, man seems to have lost his common sense and steer towards self-destruction."
Consequently, the material follows a clear atmospheric line, building on the industrial glam aura with which the five-piece has surrounded itself on previous efforts. By blending a modern sound with traditional songwriting, even harking back to his doomy roots with tracks like 'Zombie Massacre,' Sylvester catapults DEATH SS into the future … because "there are still things that we haven't done yet and would like to achieve. Let's see what destiny holds for us!"
Read our review here.