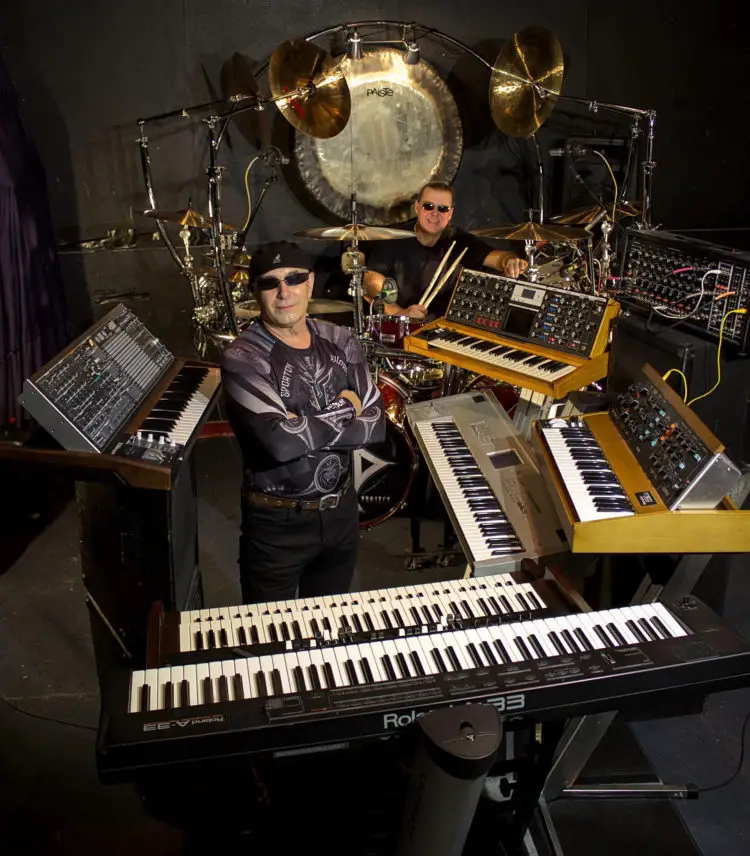 Formed in late 2018, the Deaton LeMay Project (D.L.P.) fusion the musical virtuosity of the 1970's/ early 80's progressive rock (Prog) with a modern-day appeal.   As great as the music is from the icons of Prog rock, fans of the melodic Prog genre are yearning for new music reminiscent of the classics that will stand up to the test of time.  The Deaton LeMay Project successfully present the next evolution of cutting-edge music destined to be the classics of the future.
Keyboardist Roby Deaton and drummer Craig LeMay worked together earlier before joining forces to form the Deaton LeMay Project.  Both had a passion for complex and ever-changing time signatures, and found they relished in challenging each other.  They enjoyed success with previous band Cinema, opening for DREAM THEATER on their "Images and Words" tour.  They decided to team up as a duo recording project and selected the best musicians from around the world, finding elite musicians from the United States, India and Iran.  The musicianship and virtuosity by the guest artists elevated "Day After Yesterday" to the next echelon. Their musical message is clear, "We are the future paradigm of Progressive rock".  Deaton LeMay Project is set to take "Day After Yesterday" live and astound audiences worldwide with their jaw-dropping performance.
Recording Line-Up:
Roby Deaton – keyboards, bass, acoustic and Portuguese guitar
Craig LeMay – drums and percussion

Guest Artists:
Hadi Kiani – vocals
Ehsan Imani – guitar
Joel Gregoire – guitar
Josh Mark Raj – guitar
Read our review here.