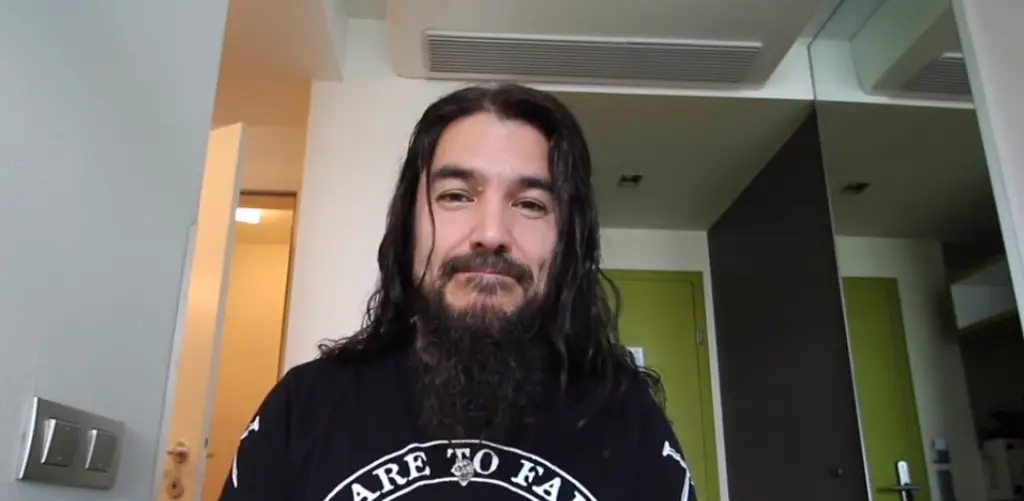 MACHINE HEAD will be releasing their new album "Catharsis" on January 26 through Nuclear Blast and according to Decibel Magazine's reviewer Jeff Treppel album is 'juvenile,' 'stupid,' 'endlessly pummeling' and a 'Super Collider-level-miss.' Then MACHINE HEAD's Robb Flynn steps on his Instagram account reacting to this and saying "F**k you" to their reviewer. Not a cool move from someone who's is the music industry for around 30 years.
Anyway, you can read his full post below.
"'DECIBEL MAGAZINE SLAMS 'CATHARSIS'!
"The former-Decibel cover stars new album gets called 'juvenile,' 'stupid,' 'endlessly pummeling' and a 'Super Collider-level-miss.'
"Oh, and hey… FUCK YOU Jeff Treppel!!
"Read the entire review below:
"MACHINE HEAD – CATHARSIS
"EVERYTHING OLD IS NÜ AGAIN
"Let's just tear off this Band-Aid:
"The new Machine Head is a 74-minute rap metal album with a song that sounds like the Dropkick Murphys in the middle. Maybe Robb Flynn really misses the late '90s (although, let's be honest who doesn't these days)?
"Maybe, after a decade of ridiculously great progressive groove metal records, Flynn decided to blow off some steam by going back to 'The Bleeding Red's' knuckle-dragging simplicity?
"The frustrating thing about 'Catharsis' is that Machine Head are great even when they're making bad music. The Soulfly tribal breakdowns on 'Volatile,' the drop tuning on 'Beyond the Pale,' the whiteboy hip-hop of 'Triple Beam' (nothing more 'street' than gymnastics metaphors), the anti-gentrification screed 'California Bleeding' – they're effective in the same primal way that the best Rage Against the Machine and Korn hits were back in the day. None of it feels half-assed; these are clearly well-crafted songs.
"It's all just so stupid.
"As intermittently satisfying as the nu-metal approach may be, Flynn and his bandmates have proven themselves more than capable of expressing their rage articulately. This feels juvenile from dudes pushing 50. There are certainly some interesting parts mixed in; unfortunately, with 15 songs, any nuances get lost in the endless pummeling.
"Frankly, I'm baffled. This is a 'Super-Collider'-level miss from a band that seemed to have ditched this phase long ago.
"'Catharsis' drops Jan. 26th #machinehead #catharsis #spreadthehead"