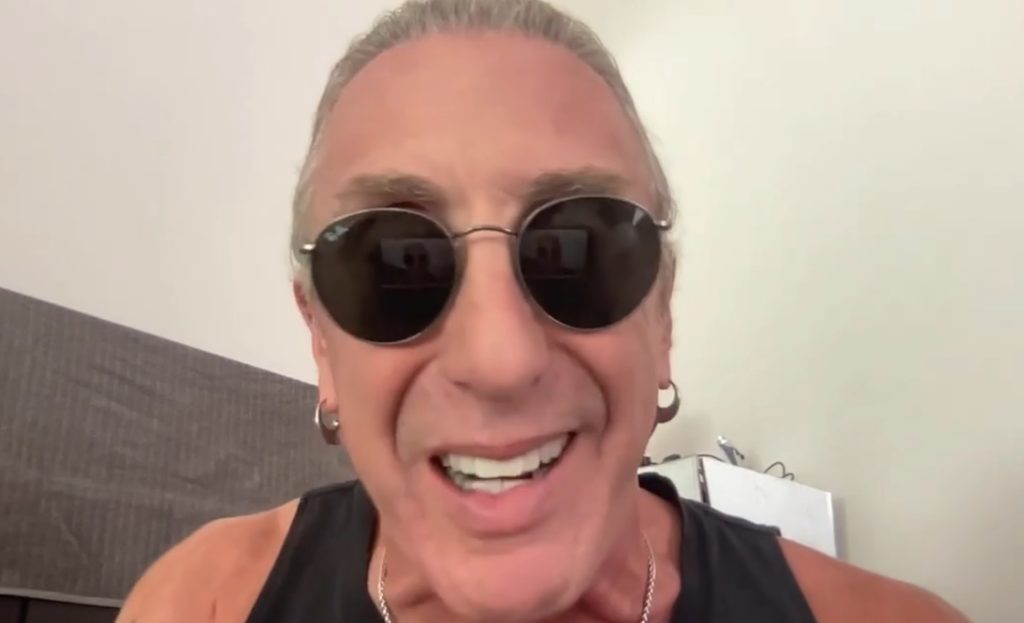 TWISTED SISTER frontman Dee Snider has urged all other artists and music fans to use everything at their disposal to combat misinformation with regard to the Russian invasion of Ukraine.
Snider said that everyone should do whatever they can to attempt to circumvent state-run Russian media and communicate directly with Russian civilians who might be unaware or unable to access independent or credible news reports.
Dee took to Instagram to share video message in which he said: "Citizens of the free world, it is time to stand up and be counted. There's a phrase I never thought I'd be saying in my lifetime, but here I am today saying those exact words.
"A week ago when I made my post about letting the Ukrainian people use [the TWISTED SISTER song] 'We're Not Gonna Take It' as their battle cry, I was stunned by the international response, the international outpouring. A few death threats, but who cares about that. The main thing is that people stood with the Ukraine. People get what's going on there. People realize the importance of what is happening at this very moment.
"People's lives are on the line. People are dying. And this is a threat not just to the Ukraine; this is a threat to the entire free world. As a result of that, a movement has started. WorldUnited.live is not only looking to set up an international live streaming concert event, they're looking to get the message, the word to the Russian people who have been cut off from the rest of the world. Twitter, Instagram, Facebook, TikTok, all the social media platforms have been shut down. The Russian people do not know what their dictator leader is doing to the Ukraine; they have no understanding of the truth of what is going on. But they can't stop all of us.
"We have our URLs, we have our web sites, we have our ways of getting information out there, and if we all start working those angles, if we all start pushing the word out there to the Russian people, if we all spread the word, not just of our support but of the atrocities that are happening in the Ukraine right now, the Russian people will get the message. They are the ones that ultimately are gonna bring this all to an end. Yeah, we've got politicians working; yeah, they're doing all these things to cut back and starve them out over in Russia and do this and do that. I've always found, at the end of the day, it's the people who make things happen."
"And to that end, WorldUnited.live — that's the web site: WorldUnited.live — they wanna have a concert event, a major concert event, that crosses all musical barriers, all barricades, brings us all together to send that… Remember Live Aid? This has gotta be the next level if we're gonna stop a potential World War 3, and it is on our shoulders to do just that."
You can watch Snider's full video message below.