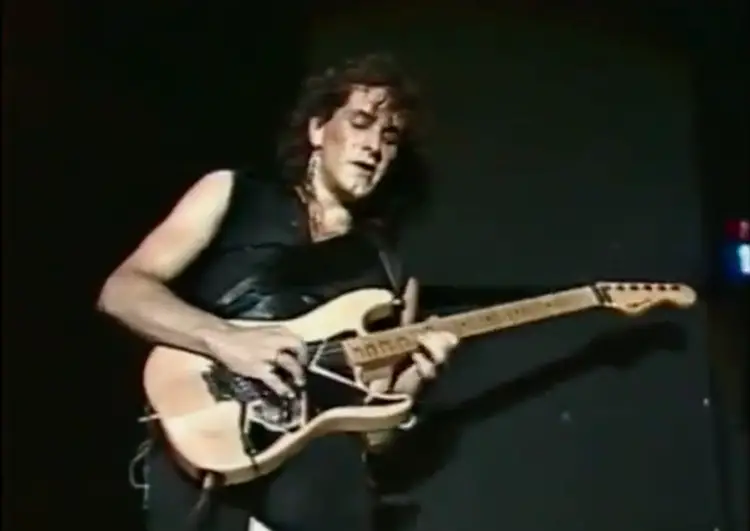 As reported by Ultimate Guitar.
During a conversation with Jay Conroy, Vivian Campbell (Def Leppard, Last in Line) talked about his ongoing battle with Hodgkin's lymphoma, with which he was diagnosed back in 2013.
The guitarist said he considers himself very fortunate for finding one of the "new wonder drugs that's been working well," called pembrolizumab.
Saying how the drug has been "holding everything in place" for the past four years, the guitarist focused on some of the challenges of his battle, saying:
"The hardest part about it, to be honest, is scheduling. Because I am traveling so much, I've got to schedule it in advance, and sometimes I've gotta do treatments on the East Coast as opposed to the West Coast. And that requires calling insurance companies and spinning plates."
"It's really difficult," the guitarist pointed out, adding:
"Over the six or so years I've been dealing with cancer, I've flown from Singapore all the way to Los Angeles to do a treatment and then flown on to London the next day. Because I had to be in L.A. when I was doing…

"I was part of a clinical trial for the first two years. I had to be under their roof while I was getting treatment. So I've literally done that – flown back from London all the way to L.A. and done the treatment and going back to London that night. It's been insane – it really has been nuts – but I'm very grateful that my bandmates in Def Leppard cut me a lot of slack with that.

"Particularly a few years ago when things were really rough and I was doing hardcore chemo. They took a chance with me – they knew I wanted to work, and that was important for my being able to deal with it, and I will always appreciate their support on that."
Vivian added:
"At first, [the guys in Leppard] wanted me to stay home and convalesce, which is a natural reaction, and you would think that most people probably would wanna do that.

"But for me, I always knew – I was determined to continue working, and I'm convinced that that was part of my being able to deal with it so well. But different strokes for different folks, as they say. My work keeps me alive."