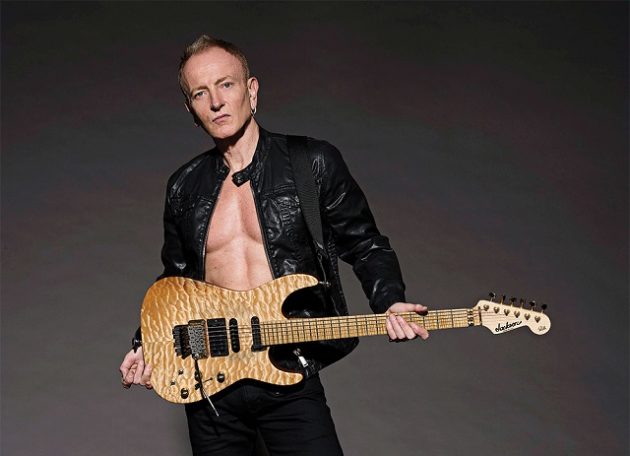 DEF LEPPARD guitarist Phil Collen was asked by 96.9 The Eagle if he thinks Angus Young should release a new AC/DC album with Axl Rose on vocals, to which he replied:
"No. I'm a huge AC/DC fan, and if the whole band's left or gone… Malcolm dead, obviously. Brian Johnson got kicked out. Cliff Williams retired and Phil Rudd got arrested.
"You've got one person [left], so it's not really AC/DC. Maybe call it A, With Axl Rose. It kind of loses its appeal. It becomes karaoke; it becomes something else, and it's lost its integrity, really.
"I wouldn't do that, personally, if I was Angus. I thought Axl Rose did a great job, by the way. I thought he did amazing when he stood in for Brian Johnson. I thought he was amazing, actually.
"Full power to him – he's done really, really good stuff. But I think as a band, if he was gonna do an album, it may sound good, but it's not really the band anymore."
Angus has not said publicly what he has planned for the future of AC/DC. Axl is still touring with GUNS N' ROSES but has indicated a willingness to work with AC/DC again. It is also unknown whether Angus will keep the other members of the last touring lineup — including guitarist Stevie Young and drummer Chris Slade — or revamp the roster again.