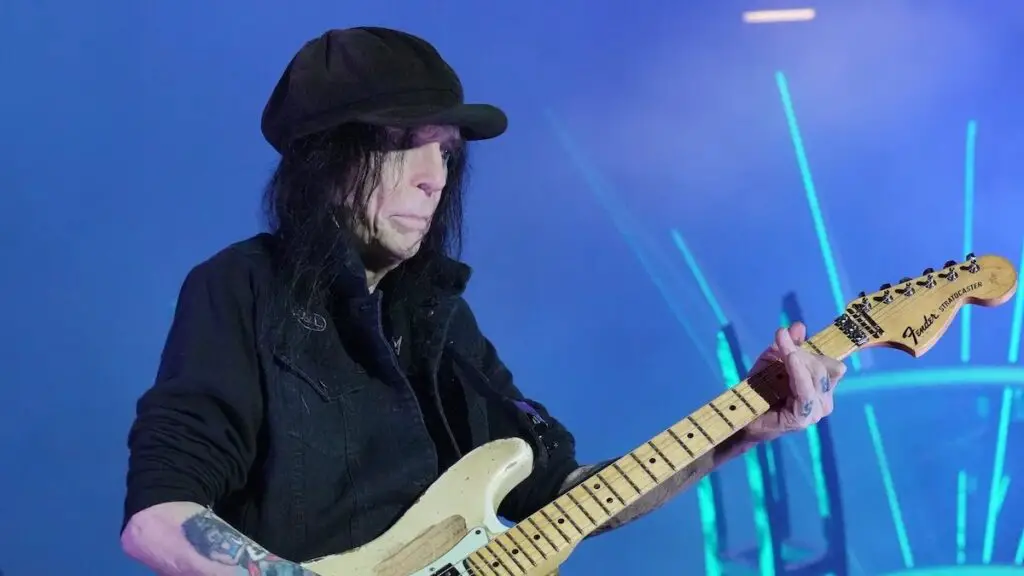 During a recent episode of the "Appetite For Distortion" podcast, Rick Allen of DEF LEPPARD was asked for his thoughts on MÖTLEY CRÜE's guitarist Mick Mars' decision to quit touring with the band due to his long-term battle with ankylosing spondylitis, a degenerative disorder.
"It was Mick's decision to really move on and just get to the next part of his life," Allen said. "And we all know that Mick has suffered terribly, terribly with pain; you see it on his face all the time. And I think the only time I ever saw him truly in his element [was] when he was up on stage playing with the band. It was more his decision. That must have been a super hard decision. I mean, it would have been different if the guy was being thrown out of the band, but it wasn't like that at all. It was a personal choice that he made. And you can't say that that's wrong. It was right for him at the time.
Rick continued: "Over the months — well, actually years — that I've known him, I really started to talk to him. So unassuming. Such a soft, gentle soul. And when I first met him years ago, I was actually quite afraid, you know. [Laughs] But he's the exact opposite of that — just a really sweet, generous person. So it must have been a very difficult decision for everybody to have to go through that."
Mars has been replaced with John 5. Mars still remains as a member of the CRÜE, but he will not participate in any touring activities.
Following their highly successful North American stadium tour of 2022, iconic and celebrated rock legends DEF LEPPARD and MÖTLEY CRÜE are going global in 2023 with their co-headline "The World Tour."
Produced by Live Nation, the tour kicks off on Saturday, February 18, 2023 at Foro Sol in Mexico City. Both bands will bring their electrifying stage shows across the globe with stops throughout Latin America before heading to Europe in May 2023 — which includes a stop at the iconic Wembley Stadium on Saturday, July 1, 2023 — then wrapping up in Glasgow, U.K. at Hampden Park on July 6, 2023. Stay tuned for additional 2023 shows to be announced soon.