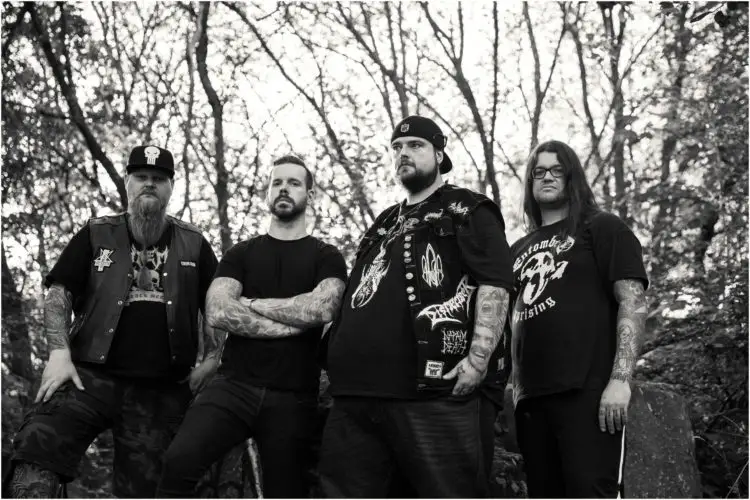 German old school death metal force DEMONBREED strike back with a vengeance! The band will release a mini album entitled "Hunting Heretics" on 14th December 2018 via Testimony Records.
Formed in January 2015 from the ashes of renowned Deathers LAY DOWN ROTTEN, who split up back then after 16 active years, DEMONBREED presents Death Metal with serious power, lifeblood, skills and gently as a bulldozer. The years of experience can be noticed without doubt – the songs are composed with an undeniable enthusiasm and a lot of know-how.
The follow-up to the debut full-length "Where Gods Come To Die" (2016) features five bonecrushing new tunes and was recorded and produced by guitarist Fernando Thielmann who also plays drums on this new release. The lyrical concept deals with the era of the inquisition and the persecution of heretics.
Read our review here.