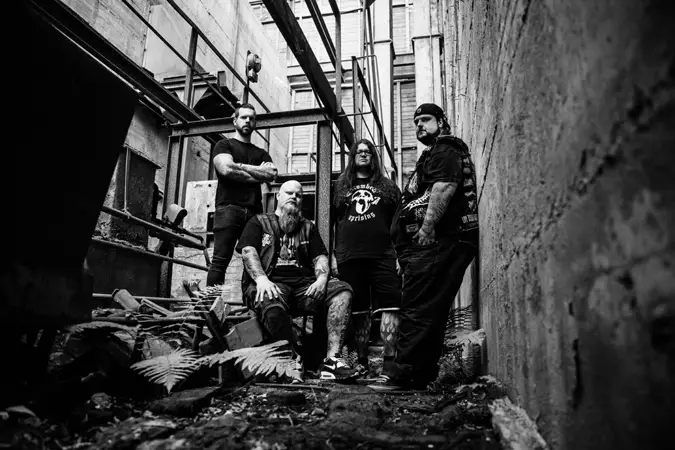 German old school death metal force DEMONBREED strike back with a vengeance!
The band will release a mini album entitled "Hunting Heretics" on 14th December 2018 via Testimony Records.
The follow-up to the debut full-length "Where Gods Come To Die" (2016) features five bonecrushing new tunes and was recorded and produced by guitarist Fernando Thielmann who also plays drums on this new release. The lyrical concept deals with the era of the inquisition and the persecution of heretics.
The title track is streaming at these locations.
Tracklist:
Fear The Verdict
Deadly Superstition
Confessions In Fire
Suprema
Hunting Heretics
Formats:
+ Ltd. Purple Vinyl (100)
+ Ltd. Green Vinyl (100)
+ Black Vinyl (100)
+ CD
+ Download/Stream
Line-up:
Jost Kleinert – Vokills
Daniel Jakobi – Guitars
Ferli Thielmann – Guitars/Vocals/Drums (Studio)
Johannes Pitz – Bass