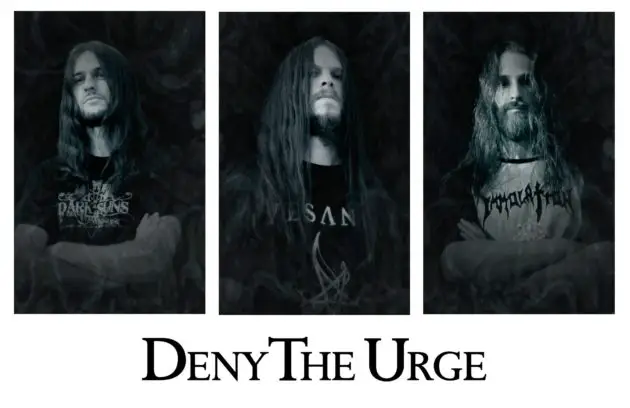 Faster, harder and more spontaneous than before with "As Darkness Falls" DENY THE URGE are reinventing themselves after over 10 years of band history. The new record of this German hope of Old School Death Metal is a tribute to the roughness of the 90s which at the same time does not miss the virtuosity and refinement of technical Death Metal.
It was a long way to this point: The quit of several members forced the band to make a long break – this is finally over! With "As Darkness Falls" DENY THE URGE are pulling all the stops: wild guitar solos, crazy blasts and at same time innovative and catchy riffs. The  album, which was partly recorded in England in the Grindstone Studios (Cradle Of Filth, Amon Amath, Behemoth and others) and produced by Jost Schlüter (pure sonic), carries the Florida-Death à la Morbid Angel into the 21st Century – not without giving it their own fresh tone. For the vacant place behind the drums the band recruited Vader drummer James Stewart. The cover art was made by none other than Dan Seagrave himself, who has been responsible for the artworks of bands such as Entombed or Morbid Angel.
"As Darkness Falls" rises like a dark phoenix from the ashes of the German underground, ready to rush the Death Metal superclass. Stay tuned – DENY THE URGE is bringing Death again!
"As Darkness Falls" will be issued on August 1st, via G.U.C.
Read our review here.