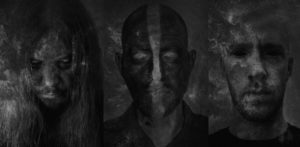 German Black Metallers DER ROTE MILAN have revealed another track from their upcoming new album "Moritat."
A videoclip for "Drohende Schatten" is available.
"Moritat," the band's second full-length, will be released on February 1st 2019 via Unholy Conspiracy Deathwork. It was recorded, mixed and mastered by Markus Stock at Klangschmiede Studio E and deals with local stories based on real events during the Thirty Years' War. Coming in limited versions as a noble A5 Digipack-CD and on red vinyl.
The opening track "Die Habsucht" is streaming here.
Pre-orders are available at this location.
Track Listing:
Die Habsucht
Drohende Schatten
Gnosis der Vergänglichkeit
Der letzte Galgen
Der Findling
Moritat
Watch "Drohende Schatten" official video here: