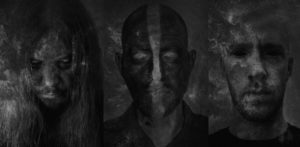 German Black Metallers DER ROTE MILAN are ready to unleash their new album, entitled "Moritat"!
The band's second full-length deals with local stories that took place in Hunsrück and Hochwald (a region between the cities Trier and Mainz), based on real events during the Thirty Years' War. A central character is the history figure of the so called "Schinderhannes."
Musically, DER ROTE MILAN are creating an own identity between attacking blastbeats, catchy melodies and calm, thoughtful moments to give way to a diversified atmosphere. The lyrics are performed in German to underline the local character of the stories. Like the debut "Aus der Asche" (2016), "Moritat" was recorded, mixed and mastered by Markus Stock at
Klangschmiede Studio E.
Coming in limited versions as a noble A5 digipack-CD and on red vinyl!
Read our review here.