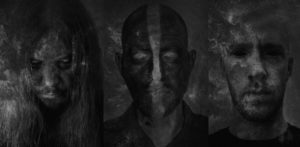 German Black Metallers DER ROTE MILAN will unleash a new album, entitled "Moritat," on February 1st 2019 via Unholy Conspiracy Deathwork!
The band's second full-length album was recorded, mixed and mastered by Markus Stock at Studio E Klangschmiede and tells local stories based on real events during the 30 years lasting war in the 17th century.
"Moritat" will be released in limited versions as a noble A5 Digipack-CD and on red vinyl.
The opening track "Die Habsucht" delivers a first impression at this location here:
Pre-Orders: https://unholyconspiracydeathwork.bigcartel.com/category/der-rote-milan
Tracklist:
Die Habsucht
Drohende Schatten
Gnosis der Vergänglichkeit
Der letzte Galgen
Der Findling
Moritat