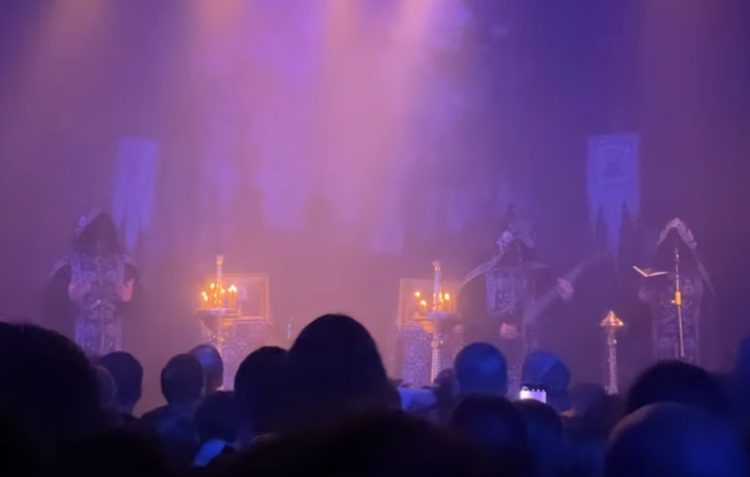 BATUSHKA version led by guitarist/founder Krzysztof "Derph" Drabikowski, which is often referred as "True BATUSHKA" triumphantly
returned to stage this past Saturday night, November 9.
As seen in photos/videos below, show was absolutely stunning and lived up to the expectations of epic spectacles for which BATUSHKA first became known.
Meanwhile, vocalist Bartłomiej Krysiuk's version of BATUSHKA, mostly referred as "Faketushka" by fans, recently was forced to cancel their North American and Australian tours due to poor ticket sales.
[via MetalSucks]