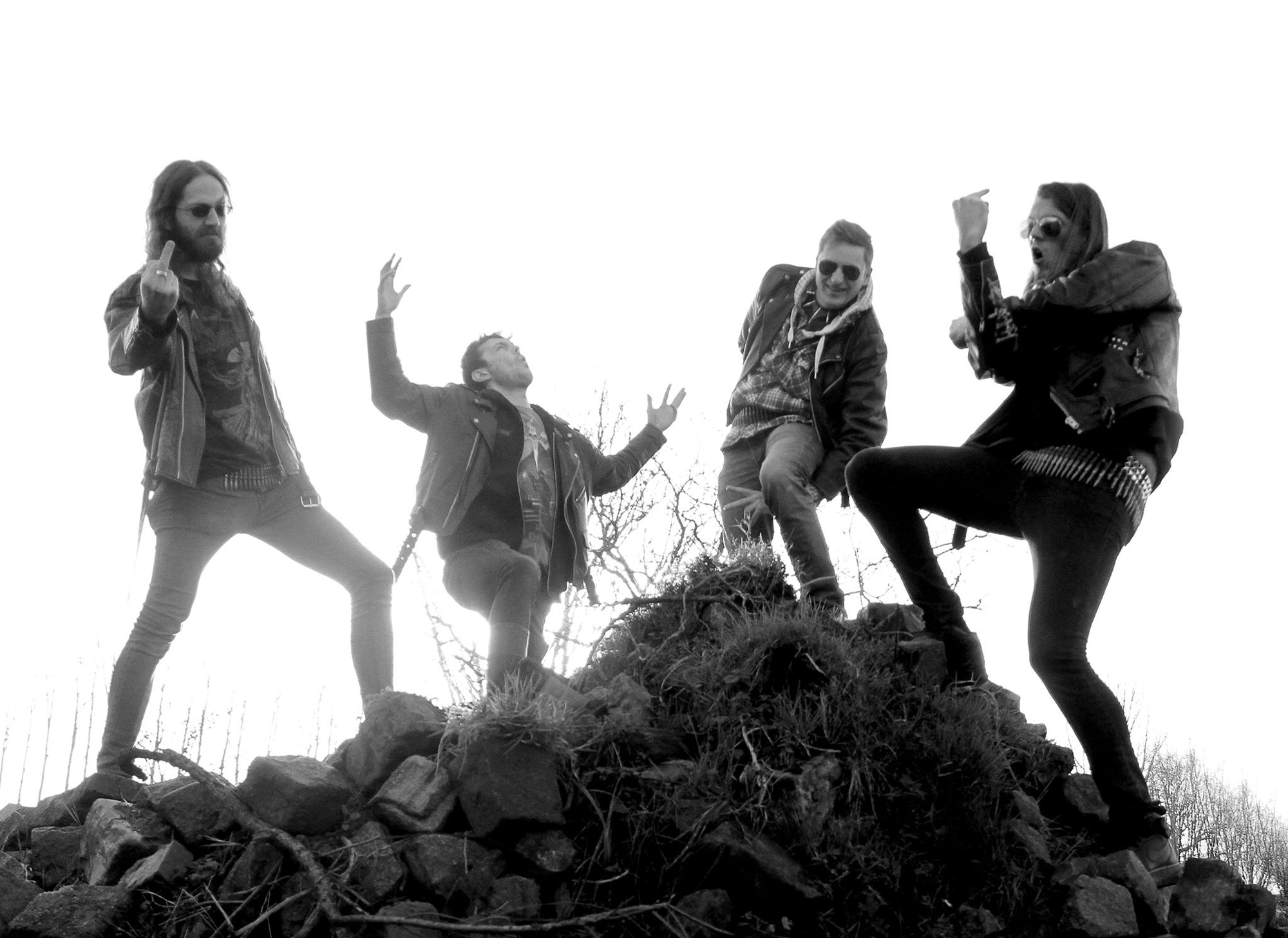 Empire Records proudly present the new EP of Belgian Thrashers DEVASTATIÖN!
The story of DEVASTATIÖN started more than a decade ago, around 2004, under the name "Black Fuel." As young teenagers playing Heavy Metal, it never seemed too hard or fast enough. With a small reformation in the band, the road to play fast, aggressive and furious Thrash Metal was open – straight from the heart and balls, honest without compromise. DEVASTATIÖN was born and with teutonic Thrash in mind they started from scratch, published a demo in 2007 and played several shows in the local scene. In 2011 they went into the studio again to record the first full album "Leather Jack Maniac," in collaboration with a local label called 'Battle Cat Productions'. After receiving very good feedback and reviews, DEVASTATIÖN were able to
play some bigger shows with bands like Vicious Rumors, Hobbs Angel Of Death, Pro-Pain, Killer and others, which gave them the boost they needed at the time. The band started to write new songs with more influences from other genres. The core was still Thrash, but adding more Black and Death Metal and even Rock'n'Roll vibes defined their sound with an own blend. With that mentality they went into the studio to record the second full-length-album "Pussy Juice Blues" (2015). Now, after signing with Empire Records, DEVASTATIÖN are ready to unleash an EP entitled "Drink With The Devil," featuring five brand new tracks. No compromise! Thrash in hell!
Devastatiön "Drink With The Devil" will be released on November 30th via Empire Records.
Track Listing:
1. Drink With The Devil (4:07)
2. Defillement (3:28)
3. Reborn Through Fire (2:53)
4. Raped By God (2:27)
5. Society Will Die (2:29)
Line-up
Matthieu Brasseur – Vocals
Tim Matthijs – Guitars
Maarten De Zutter – Bass
Tom Heynssens – Drums