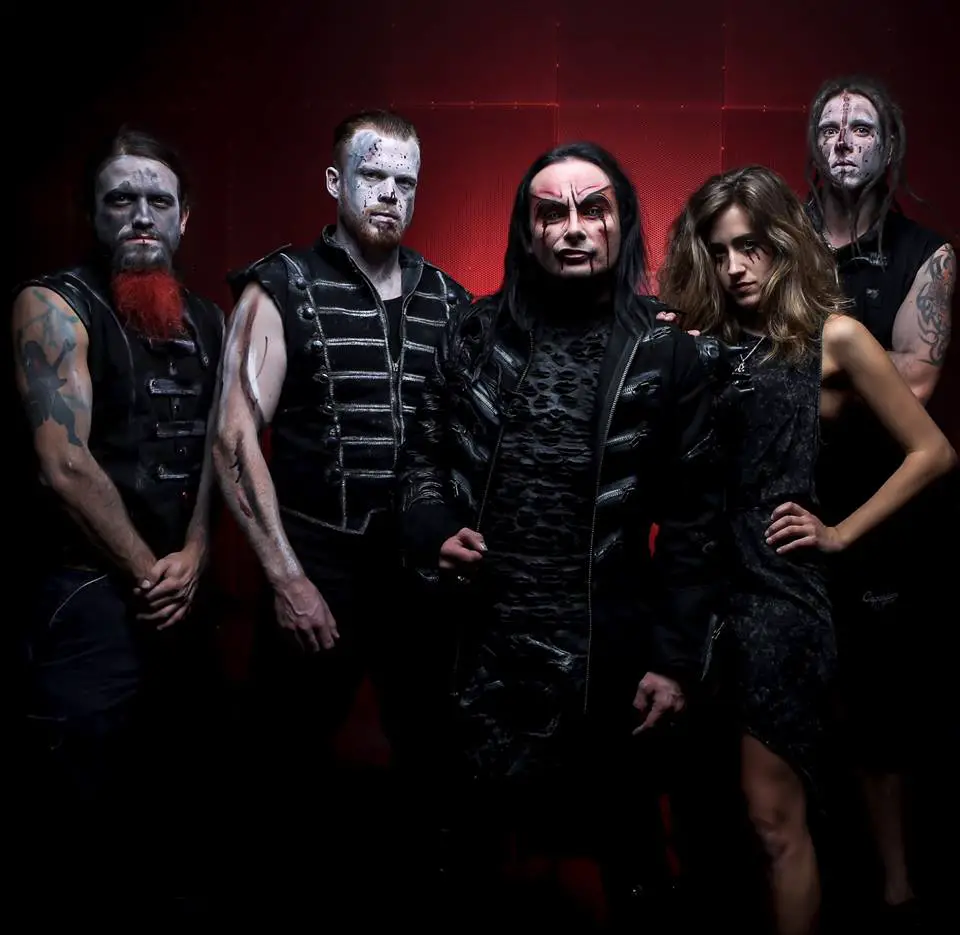 Witch County nefarious frights DEVILMENT – led by vehement frontman Dani Filth, release the official music video for the song "JudasStein". The song comes off the band's current masterpiece "Devilment II: The Mephisto Waltzes". Check out the "JudasStein" music video below.
Dani's crew have meticulously pieced together a second blood-spattered batch of deranged anthems that brings vastly more colour, intensity and lyrical versatility to this band's spectral palate. The second DEVILMENT record makes no splintered bones about its nefarious intent, offering a bewildering torrent of disparate and demented ideas and delivering them with refined, ultra-gothic panache and several jolting doses of Dani's trademark verbal subterfuge.
Assisted by long-time collaborators Lauren Francis (keys and vocals), Colin Parks (guitar), Nick Johnson (bass) and new drummer Matt Alston, Dani has arrived at the telling moment where DEVILMENT become a genuine force to be reckoned with.