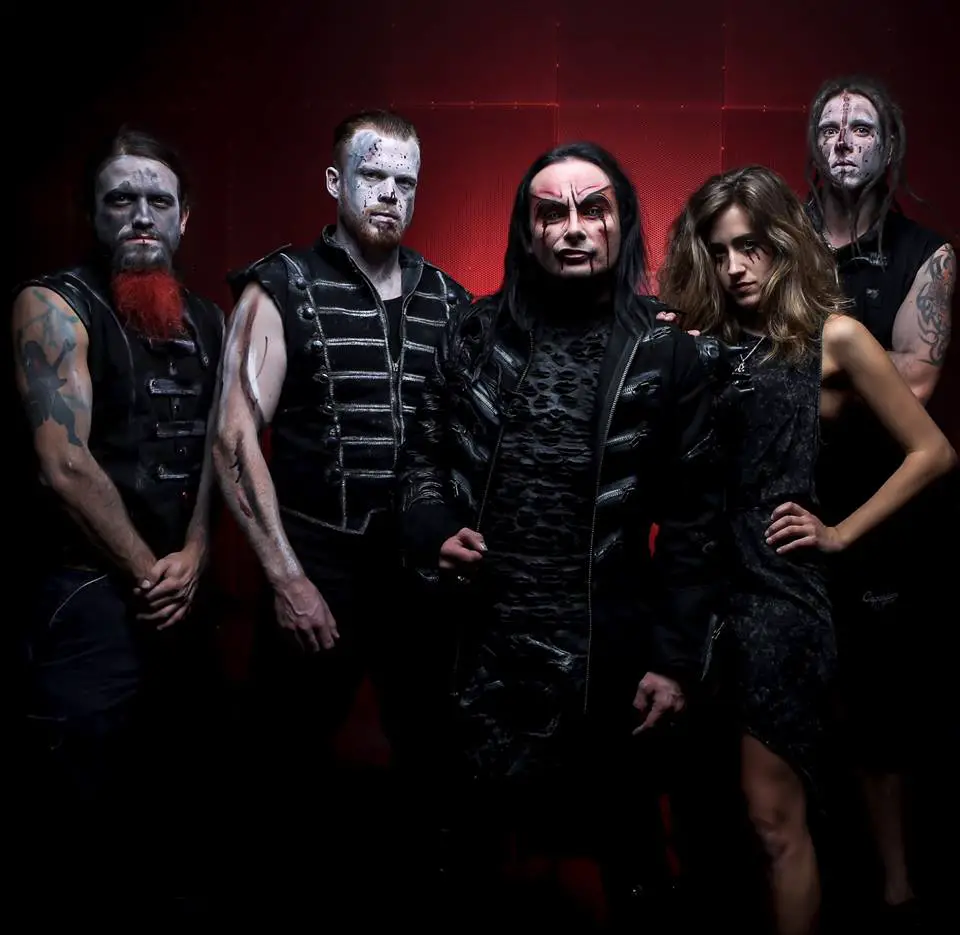 Witch County nefarious frights DEVILMENT – led by vehement frontman Dani Filth, will release their forthcoming masterpiece "Devilment II: The Mephisto Waltzes" on November 18 via Nuclear Blast Entertainment.
The band have released a new animated lyric video for the third single "Full Dark, No Stars" (animated by Sophie Bedborough and editing by Sam Scott-Hunter). Watch the video now below.
"The title for this song is taken from a Stephen King horror anthology, much as the title of our first album was lifted from a book by Clive Barker (The Great And Secret Show) though there is no correlation between the book and the song, other than it represents a bleak period; a state of wanton depression; an absence of being". Dani recounts. "It is, much like many songs on this album, about regaining the light, the overcoming of demons, and of triumphing over the immense shadow of fear itself."
Pre-order "Devilment II: The Mephisto Waltzes" here.
Check out the music video for "Hitchcock Blonde" here.