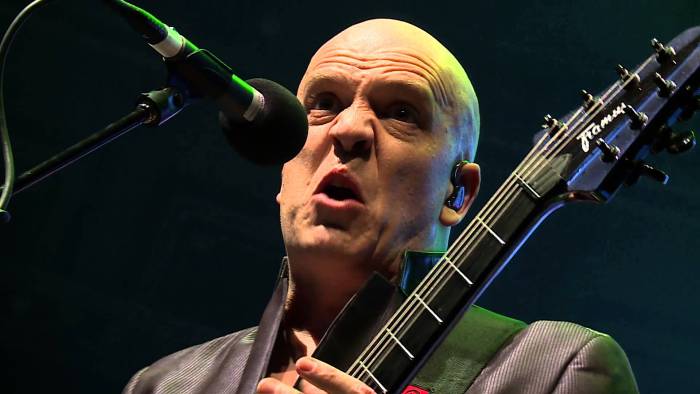 Canadian musician and producer Devin Townsend has praised NICKELBACK's Chad Kroeger, calling him "a real person" who is "exceptionally talented."
Townsend, whose solo albums are a mix of hard rock, progressive metal, ambient and new-age, offered his views on Kroeger in a series of tweets, crediting the NICKELBACK frontman with helping him when he "needed help."
Devin wrote: "As you progress in any field, eventually the 'lifers' in a profession find they have a lot more in common than they may have anticipated.
"For years, I was critical of NICKLEBACK for a number of reasons, not the least of which jealousy and falling into the negative public sentiment. In part, I had heard through the grapevine that the singer (who came up in the same scene I did) was critical of me as well, so when he and I unexpectedly became friends, I took some time to reflect on my thoughts on his band. I saw them play a few years back and it was great.
"Over the past few months, him and I have spent some good times together, hanging out, playing guitar, and talking. He became a big help to me in that there's no competition between us, and a lot of things I was struggling with professionally, there's no real resource for advice.
"Chad is a real person. He's exceptionally talented at what he does and he's above all a good dude who helped me when I needed help. He gets a ton of s**t, but I have immense respect for the guy now. In fact, I've met very few brilliant people in this industry, but he's one of them
"We tried writing together a bit but it seems we're on very different planets from each other musically, same passion, but it's coming from a different place. Regardless, whatever anyone may think of the guy, he's not full of s**t in my opinion and I'm glad to know him. Respect."