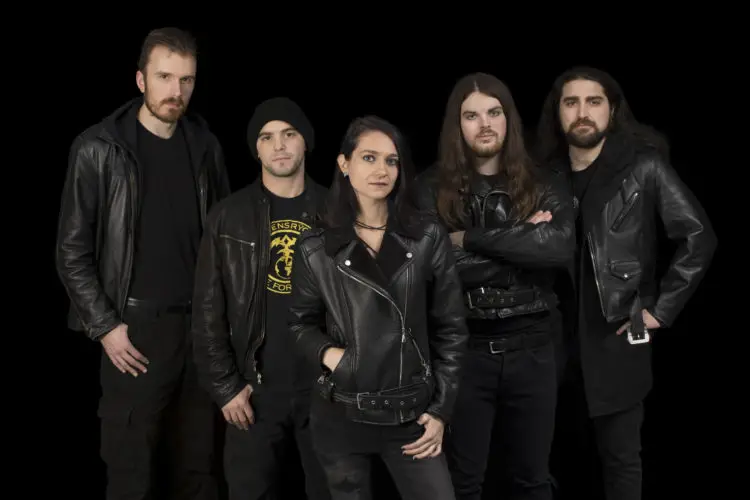 Gripping vocals soar over an intricate battle of guitar and keyboard melodies, as galloping bass and drums charge forth from the stages of New England dive bars.  This is the vivid drama brought to bear by Dialith, a symphonic metal band hailing from Danbury, CT.  Formed in 2015 by guitarist and composer Alasdair Wallace Mackie and vocalist Krista Sion, the project was born of love for bands such as Nightwish, Epica, Kamelot, Arch Enemy, Nevermore, and Fleshgod Apocalypse, and also a penchant for film composers including Bear McCreary and Hans Zimmer.
With the addition of drummer Cullen Mitchell, the band released their EP "Through Stone" in 2017 accompanied by a lyric video for the single "Quiver of Deception."   Keyboardist Charles Woodruff and bassist Mark Grey joined the lineup soon after, and Dialith's mesmerizing live shows began earning them a following in the northeastern United States.  The band spent 2018 writing and recording their debut full-length album "Extinction Six," due for release on August 16, 2019 in digital and CD formats.
"Extinction Six" draws inspiration from many different influences: symphonic metal, power metal, melodic death, and film scores. The lyrical themes touch on everything from human emotion to fantasy sea monsters — but most prominently, ecological destruction.
With "Extinction Six" soon to be unleashed, Dialith are excited to share the culmination of four years' work with the world.
Read our review here.