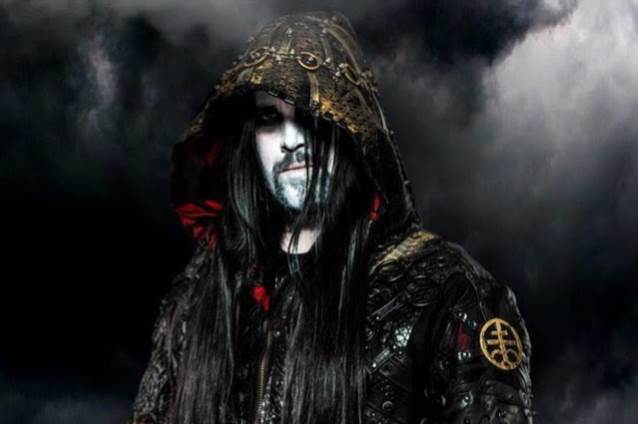 DIMMU BORGIR have announced that Swedish bass player Victor Brandt (ENTOMBED A.D., FIRESPAWN) has officially joined the team. The symphonic black metal titans will play their first show since 2012 in June and will visit all corner of the world throughout this year and 2019 and Victor is ready to storm the stage with vocalist Shagrath, guitarists Silenoz and Galder, keyboarder Gerlioz and drummer Daray.
Victor comments: "It's a great honor and pleasure to be a part of the mighty DIMMU BORGIR. And such great timing for me to start at the release of their new album 'Eonian', which in my opinion is their best album so far. The members of the band are equally awesome to their music so I am looking forward to good times ahead."
The band adds: "We are very excited to have Victor become a part of the team! His experience, dedication and craftmanship is very much appreciated and we look forward to sharing the world stages with him!"
The band's new full-length album Eonian was released on May 4th and immediately entered the charts all around the globe, even on #32 of the international world charts. In countries such as Germany, Poland and the UK, the band even reached the highest positions of their 25-year-long career.
#2 Norway
#2 Finland (physical)
#4 Germany
#4 Finland
#5 Switzerland
#5 Sweden (physical)
#10 Austria
#15 Canada (#3 hardcharts)
#21 Belgium VL
#24 WORLD
#24 Hungary
#25 Czech Republic
#26 Poland
#27 France (physical)
#64 Denmark
#64 Netherlands
#73 UK (#8 Indie, #3 Rock)
#87 Italy
#91 Spain
#142 USA Billboard (#5 Hard Music, #10 Rock Album)