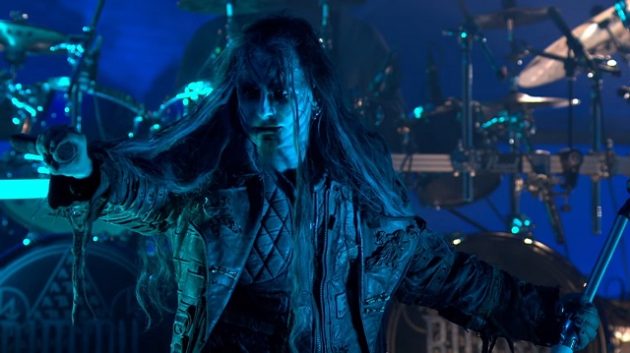 There's only one week left until Norwegian symphonic black metal giants, DIMMU BORGIR, unleash their highly-anticipated double-DVD/BluRay "Forces Of The Northern Night". To increase the anticipation, they're now unveiling the live video of their monumental song 'Progenies Of The Great Apocalypse' from the live ritual in Oslo together with the Norwegian Radio Orchestra and the Schola Cantorum Choir. See symphonic black metal reach an entirely new level with this clip:
On this brand new soundtrack of the apocalypse that is "Forces Of The Northern Night", you can witness two different live shows: Their 2011 concert in Oslo, as well as their entire performance at Wacken Open Air in 2012 with almost 100 musicians in action. But this marks only the very beginning of DIMMU BORGIR's great return, as in the second half of 2017, Shagrath, Silenoz and Galder will finally deliver their new album – the first record in seven years!
Get the physical formats of "Forces Of The Northern Night" at this location.