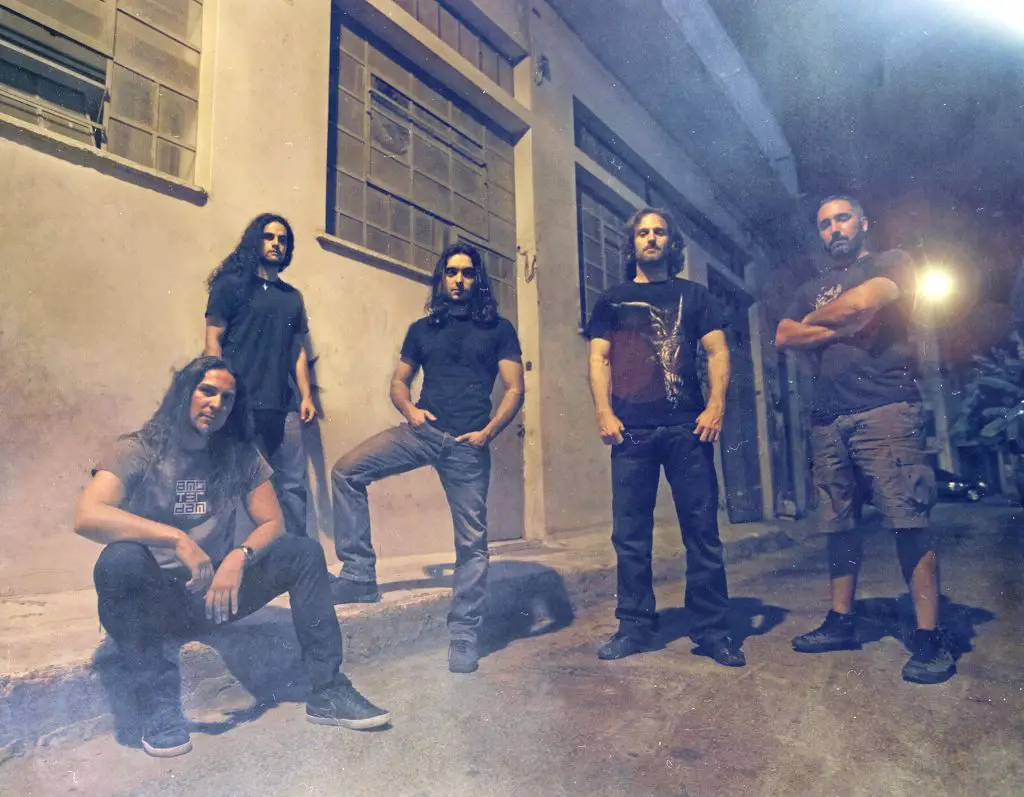 Formed in over two decades ago in Athens, DISHARMONY is a metal band which loves to combine various music influences – ranging from heavy, doom and progressive. After three demo releases, the band released its debut full length titled Shades Of Insanity (2014, via Noisehead Records) which has gained very positive reviews from all over the world, and at the same the band opened for legendary bands like SANCTUARY and ARCH ENEMY in Greece and Cyprus, and played in a lot of festivals/gigs. Right now, the band is releasing its second CD, titled The Abyss Noir and getting ready to promote it by performing live as much as possible, while, on the other hand, is already working on the successor of The Abyss Noir.
A canvas of emotions, art, power, rawness and melodies could be a small synopsis of what The Abyss Noir is all about. Classic Heavy/Doom inspiration of the band advanced perfectly into the modern pathway with the amalgamation of Progressive metal and small-scale usage of Groove Metal. Profound clean vocal deliveries dominate the entire record along with the captivating progression of the guitar sound. It also contains a newly mixed cover of METALLICA's "Disposable Heroes" as a bonus track, which was also part of the Metal Hammer (Magazine) tribute CD to the 30th anniversary of Master of Puppets album. Matthew Dakoutros (violin) of the Athenian Progsters Art of Simplicity has got a (wonderful) guest appearance at the ending track, "A Song For A Friend".
Today, we are honored to exclusive premiere lyric video for track "Delirium", taken from band's upcoming album The Abyss Noir. Watch "Delirium" lyric video below.
The Abyss Noir will be released on April 20 and can be pre-ordered at this location.
The Abyss Noir track listing:
01. The Abyss Noir
02. Vain Messiah
03. Delirium
04. This Caravan
05. Disposable Heroes (Metallica cover)
06. A Song For A Friend