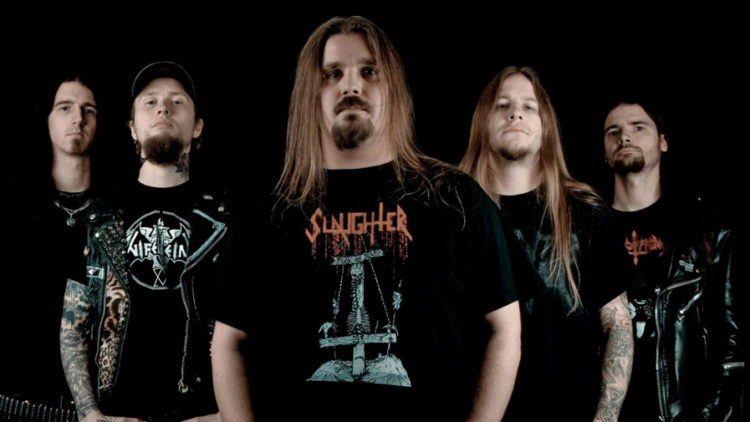 It seems that Swedish death metal giants DISMEMBER are planning to end their seven-year hiatus. The band just posted a random picture on their Facebook page, which might indicate that they are planning a reunion.
DISMEMBER — regarded as pioneers of Swedish death metal and one of the country's "big four" bands (alongside ENTOMBED, GRAVE and UNLEASHED) — existed from 1988 to 2011. They had released eight studio albums in their career, starting with, and including, the 1991 classic "Like An Ever Flowing Stream". Last February, rumors afloat that DISMEMBER were going to reunite to celebrate the 30th anniversary of its formation, but this has not been officially confirmed or denied by the band.
Back in 2016, original drummer Fred Estby spoke to Invisible Oranges about a possible reunion:
"People were telling me that all the time. So maybe we should try to do some shows and get everything back. We always owned our rights to the albums and shirts, but there's still loose ends to tie up. I just wanted to set the record straight and hopefully do some shows in the future."
Stay tuned for updates on what's going on in the DISMEMBER camp!