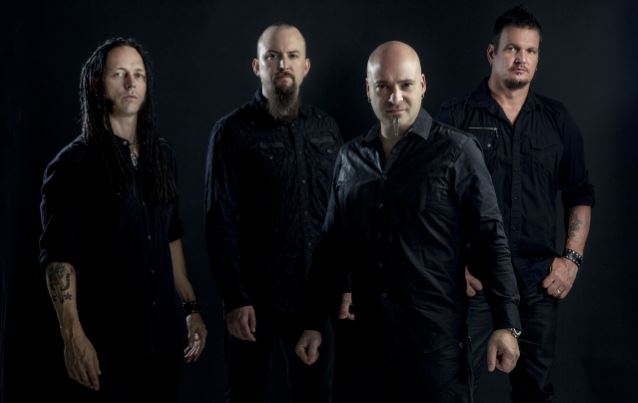 DISTURBED has released a new song, "A Reason To Fight", off their forthcoming album Evolution, out October 19.
"The message behind 'A Reason To Fight' is a personal one," says David Draiman. "We've all seen people that we care about fall victim to addiction. Dan sent me a rough idea for the song and it hit home particularly hard."
"I know people who've battled addiction and have seen it in their face—the shame they have—feeling they've let themselves and others down," says Donegan. "We wanted to write a song with a positive message for people in that situation to stay hopeful and not give up the fight, as challenging as it may be. It's an everyday struggle, but there can also be a light at the end of the tunnel."
Adds Draiman, "The chorus goes, 'When the demon that's inside you is ready to begin and it feels like it's a battle that you can never win, when you're aching for the fire and begging for your sin. When there's nothing left inside, there's still a reason to fight.' Hopefully, it's a message that resonates."
You can watch the official video for "A Reason To Fight" below.