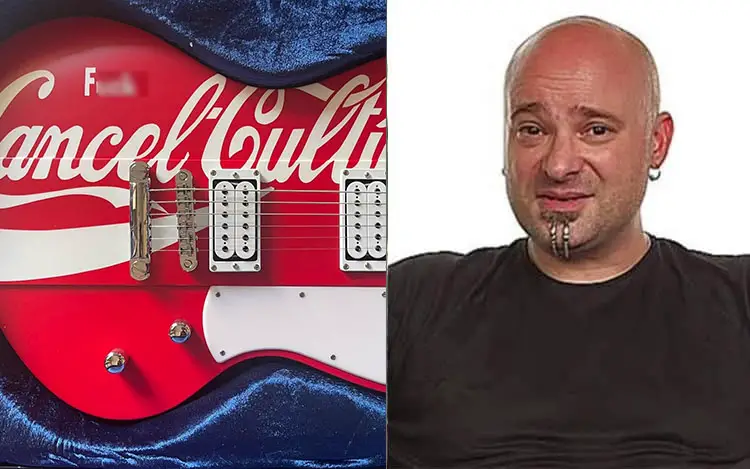 DISTURBED frontman David Draiman says that he "couldn't be more proud" of his bandmate Dan Donegan for taking on "cancel culture" with his new guitar.
Yesterday (July 6), Donegan, who frequently shares posts on his personal Facebook page that amplify Republican talking points and that are derogatory to Democrats, posted a couple of pictures of his new guitar from Schecter Guitars, featuring the words "F*ck Cancel Culture" incorporated into a design that replicates Coca-Cola logo.
"The new addition to my arsenal!" Dan wrote in post. "Thank you Marc LaCorte Matt Chewy Dezynski Schecter Guitars #F*ckCancelCulture Disturbed."
A short time later, his bandmate Draiman took to his Twitter to share a picture of the guitar, and he wrote in an accompanying message: "@DanDoneganGtr 's new guitar. I couldn't be more proud @Disturbed".