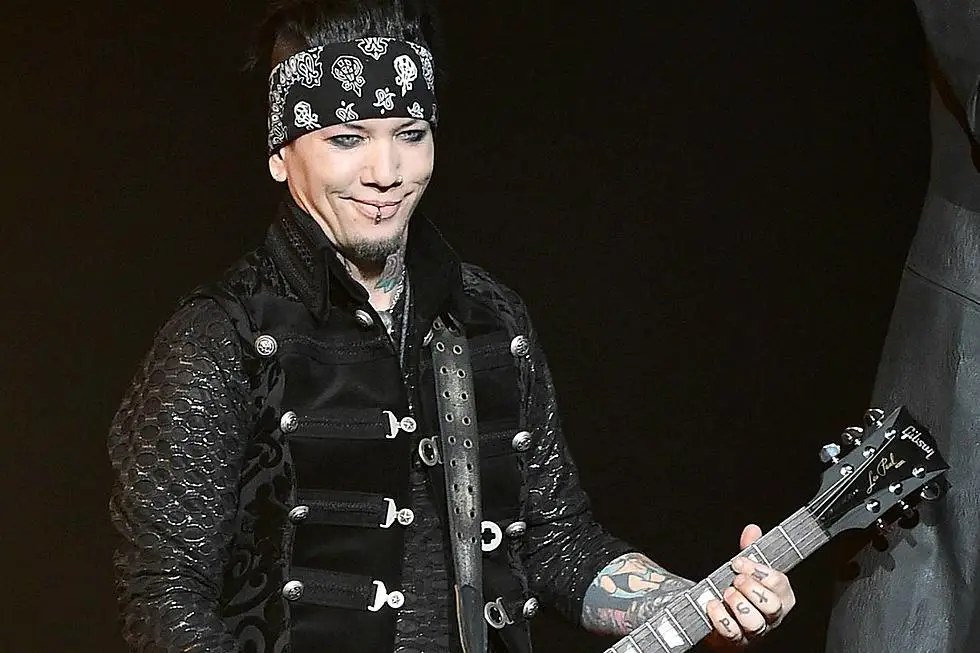 During a recent appearance on SiriusXM's "Trunk Nation With Eddie Trunk," former GUNS N' ROSES and current SIXX:A.M. guitarist DJ Ashba says that he played all the rhythm guitars on MÖTLEY CRÜE's Saints Of Los Angeles album.
DJ Ashba, who is credited as a songwriter on all but two of Saints Of Los Angeles's 13 tracks discussed the extent of his involvement with the record, saying: "I played all the rhythms on it. But Mick [Mars, MÖTLEY guitarist] was awesome. Mick was actually in the hospital at the time."
In a 2008 interview with Ultimate Guitar, Mars spoke about the Saints Of Los Angeles songwriting and recording process: "Mostly what we did was, I would come in with some riffs and things like that. We would record them, I would record them on Pro Tools because everybody was kind of doing their thing, you know?
"Like Tommy [Lee, drums] and Vince [Neil, vocals] already had their schedules already pre-planned so we had to kind of plan around that because they had already committed to doing that before. Doing what they needed to do, that is. And so what we did was, Nikki [Sixx, bass] and I would record some things, put them down on Pro Tools, cut 'em up, splice 'em together, put 'em together, however you want to call it. And had Tommy and Vince do their parts when they had time to do it. And it worked out pretty well.