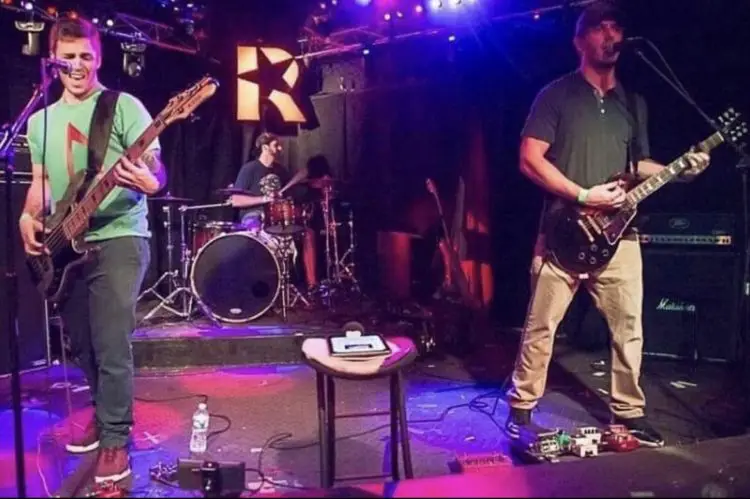 Don Huevo are a three piece hard rock jam band performing out of Wantagh, New York. The band was formed in late 2016 by brothers Daniel and David Henig, joined by drummer Daniel Mure shortly thereafter.
Focusing mostly on live shows at first, the band performed locally for several years adopting the improvisational "jam" format made popular by bands like The Grateful Dead and Phish. Don Huevo recorded and released their first single 'Stuck in Orbit' in 2020 and released their debut full length album 'Outside in the Hallway' on August 27th, 2021, featuring the singles 'Dugan's on the Way' (released August 6th, 2021) and 'Floating Amongst the Airwaves' (released August 21st, 2021.)
Band Line-Up:
Daniel Henig- guitars/vocals
David Henig- bass/vocals
Daniel Mure- drums
Read our review here.