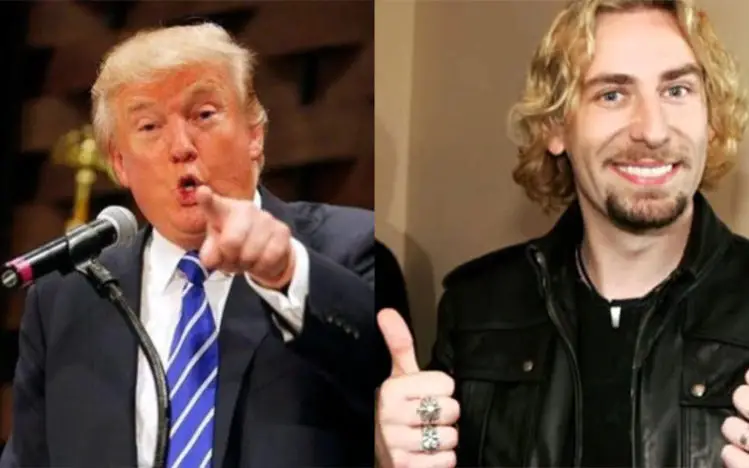 Yesterday (October 2), President Donald Trump took to his Twitter to share NICKELBACK meme to deflect from impeachment proceedings rapidly escalating against him.
It's that classic "Look at this photograph!" picture, but it was edited to attack former Vice President Joe Biden and his son, Hunter Biden, posing with a Ukrainian gas company board member and one other person, Business Insider reports.
Not after long the tweet was posted, Twitter took it down "in response to a report by the copyright owner."
On September 20th, 2005, "Photograph" was released as the first single for NICKELBACK's fifth studio album All the Right Reasons. That same year, a music video for the song was released, which begins with band's frontman Chad Kroeger walking alone on a street while holding up a framed picture of himself and NICKELBACK's producer Joey Moi as the lyric "Look at this photograph" is heard in the background.