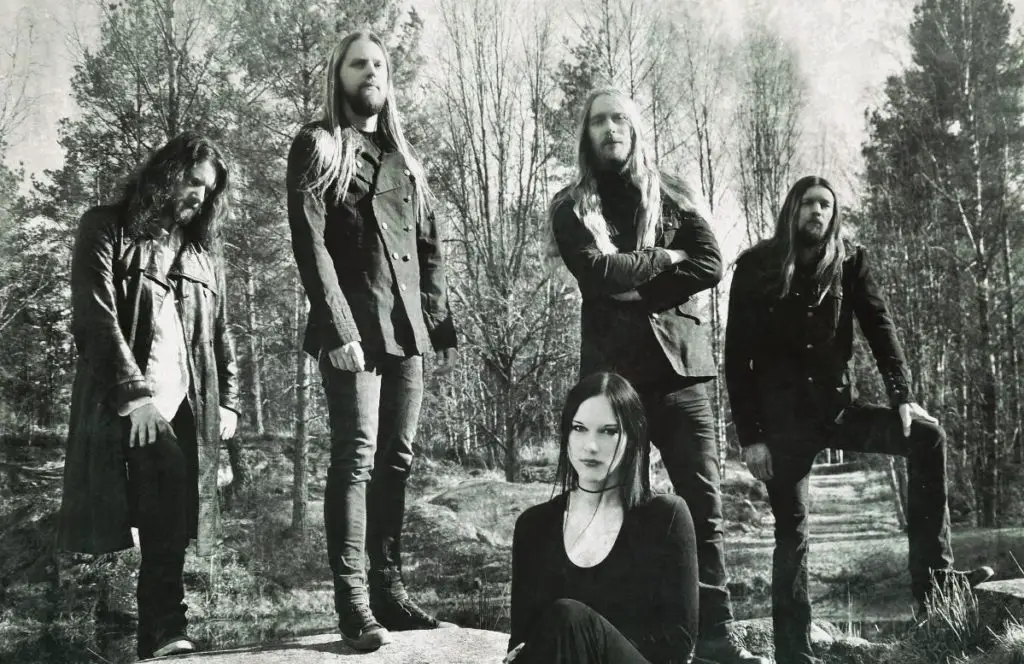 The sovereigns of melancholic Gothic Doom Metal and colossal lyricism, DRACONIAN, have just announced European headline tour for March 2021, with Greek metal masters NIGHTFALL as support.
The tour will kick off at the Hydrozagadka venue in Warsaw (PL) on March 11, and rages throughout 8 more countries until a final curttain in Vienna (AT) on March 28.
DRACONIAN says in a statement: "We're psyched to announce our European headline tour for March 2021, in support of our upcoming album Under A Godless Veil! It will be an honor to bring support band NIGHTFALL with us, as we've been huge fans since their debut album in 1992. We can't wait to play the new songs live and to see you all on the road!
NIGHTFALL vocalist Efthimis adds: "We are very excited we are gonna hit the road again. This is great news. Teaming up with DRACONIAN is awesome. Songs from Athenian Echoes and other albums of that era will be played live."
Dates are as follows:
11 Mar 21 Warsaw (PL) Hydrozagadka
12 Mar 21 Gdansk (PL) Drizzly Grizzly
13 Mar 21 Berlin (DE) Nuke
14 Mar 21 Leipzig (DE) Hellraiser
15 Mar 21 Prague (CZ) Black Pes
16 Mar 21 Regensburg (DE) Eventhall Airport
17 Mar 21 Mannheim (DE) MS Connexion Complex
18 Mar 21 Dortmund (DE) Junkyard
19 Mar 21 Hamburg (DE) Kronensaal
20 Mar 21 Enschede (NL) Metropool
21 Mar 21 Rotterdam (NL) Baroeg
22 Mar 21 Antwerpen (BE) Zappa
23 Mar 21 Rennes (FR) Ubu
24 Mar 21 Paris (FR) Petit Bain
25 Mar 21 Wetzikon (CH) Hall of Fame
26 Mar 21 Paderno (IT) Slaughter Club
27 Mar 21 San Donà di Piave (IT) Revolver
28 Mar 21 Vienna (AT) Viper Room