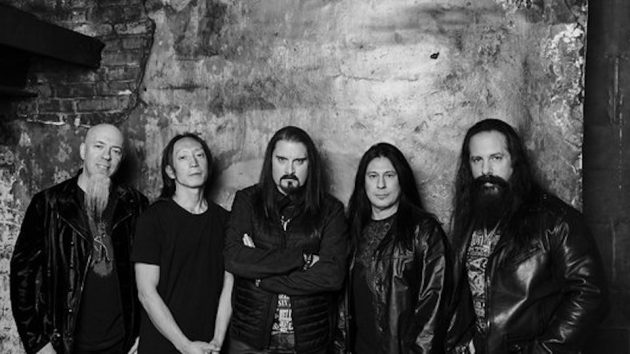 Progressive metal icons DREAM THEATER have set "Distance Over Time" as the title of their fourteenth studio album, due out in February 2019. The album's cover art and a brief teaser snippet can be seen and heard below.
DREAM THEATER will kick off the "Distance Over Time" promotional cycle with a six-week North American tour that launches in San Diego, California on March 20. The tour poster includes the tag line "Celebrating 20 Years Of Scenes From A Memory," a reference to the group's acclaimed 1999 concept album "Metropolis Pt. 2: Scenes From A Memory", which the band has not performed live in its entirety in nearly two decades. It is unclear at this point if they plan to do so again in 2019.
To announce the details of "Distance Over Time", DREAM THEATER enlisted the help of fans to spread the word about the release and even to break the news of the record release date, cover artwork, and to share the first taste of never-before-heard music. With this album, DREAM THEATER hoped to create a fan engagement experience unlike any previously undertaken.
To lead into the initial release of material, an Alternate Reality Game was launched. This game encompassed a "treasure hunt" whereby fans were able to search for clues hidden in various photos, video, social media posts, and more. Cooperation to host the Alternate Reality Game focused on various fan communities. The band's fan club, forum members and Reddit each brought in technical expertise to create puzzles for the participants. Each and every week, a new puzzle would be released, often in the form of a candid photo or video from the studio where DREAM THEATER recorded their latest album. This would contain a piece of the puzzle — a clue to be used in the process of solving that week's mystery. The puzzles were usually based on some encryption scheme or hiding information in the files, such as hiding a zipped file with text in an image file, or hiding text within the spectrogram of an audio file. One puzzle had the fans decoding Morse Code on a light diode of recording equipment, while another had the fans decoding a touch tone number from a phone call. Fans had to solve a sonogram, sudoku puzzle, reverse engineer an encryption scheme to find a key that would decrypt a specific text. They had to solve crosswords and trivia games. Fans were eager to participate, and often worked together to collectively solve the puzzles within hours of their release.
Ultimately, there would be one person — one fan who would be the first to solve the final clue. As their prize, this fan would be the first person to possess previously unreleased DREAM THEATER content. The very first person outside the band to have possession of any new music, new artwork, new album title. It would be the fans who would solve the puzzle, complete the game and break the news of the release, disseminating this brand new DREAM THEATER news to the world from their personal online presence.
"Distance Over Time" — described in a press release as a "return to the band's roots" — was recorded over the summer. Earlier this year, vocalist James LaBrie stated about the new material, "There's a heaviness to it, there's an aggression to it," while guitarist John Petrucciadded, "So far the music is heavy, it's progressive, it's melodic, it's shredding, and it's also epic. So it has all those elements, which… they are the five pillars of DREAM THEATER, if you wanna call it that."
Keyboardist Jordan Rudess told Lotsofmuzik that DREAM THEATER's follow-up to 2016's "The Astonishing", the wildly ambitious double concept LP which has been criticized by some fans for being an overblown, self-indulgent exercise in excess, would see him and his bandmates going "back to the core of the sound — screaming Hammond organ, killing leads, chunky riffs, slamming drums, and everybody will be there moshing! [Laughs]"
Rudess went on to describe the songwriting process for DREAM THEATER's upcoming album as "definitely very collaborative. We basically hid away in a secret location, we found an old barn turned into studio and set aside a couple of months to do everything. We were very constructive, very energized, had a great time together, a lot of laughs. We cooked together, joked around, but in general, we had an uninterrupted musical experience together, which was very productive."
Petrucci hinted in a recent interview that "Distance Over Time" was musically inspired by the band's "Images, Words & Beyond" tour, which saw the pioneering group celebrating the 25th anniversary of its milestone RIAA-gold-certified album "Images And Words".
"Distance Over Time" will mark DREAM THEATER's first album for Sony Music's progressive imprint InsideOut Music. The group spent the past 25 years recording under various labels in the Warner Music Group system, most recently Roadrunner Records, which released five albums by the band between 2007 and 2016.
Tour dates:
Mar. 20 – San Diego, CA
Mar. 21 – Los Angeles, CA
Mar. 22 – Los Angeles, CA
Mar. 24 – San Francisco, CA
Mar. 26 – Denver, CO
Mar. 28 – St. Paul, MN
Mar. 29 – Chicago, IL
Mar. 31 – Milwaukee, WI
Apr. 02 – Detroit, MI
Apr. 04 – Toronto, Ont.
Apr. 05 – Montreal, Que.
Apr. 06 – Quebec City, Que.
Apr. 08 – Boston, MA
Apr. 09 – Oakdale, CT
Apr. 10 – Red Bank, NJ
Apr. 12 – New York, NY
Apr. 13 – Upper Darby, PA
Apr. 15 – Washington, D.C.
Apr. 17 – Nashville, TN
Apr. 22 – Charlotte, NC
Apr. 23 – Atlanta, GA
Apr. 25 – Orlando, FL
Apr. 26 – St. Petersburg, FL
Apr. 27 – Jacksonville, FL
Apr. 29 – Dallas, TX
Apr. 30 – Houston, TX
May 01 – Austin, TX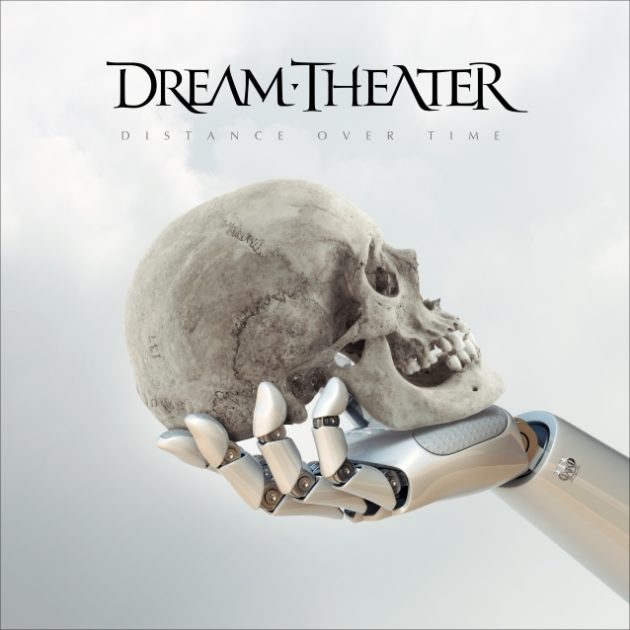 [via Blabbermouth.net]