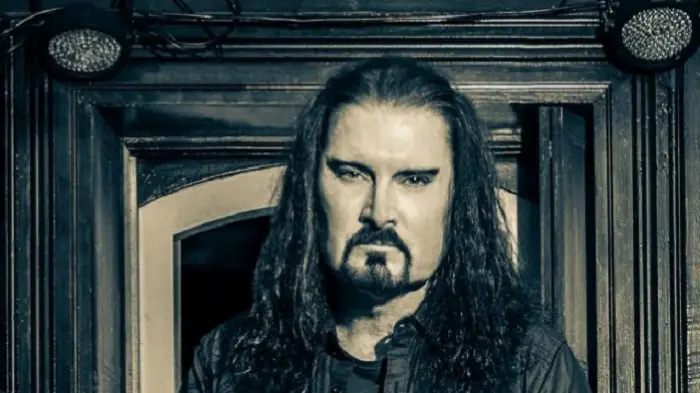 During the DREAM THEATER's concert this past Friday (March 18) at Bayou Music Center in Houston, Texas, band's singer James LaBrie has pushed back against allegations that he uses pre-recorded vocal tracks during live performances.
Some fans started accusing LaBrie of lip-syncing after videos of DREAM THEATER's current North American tour were shared on YouTube. Some of them pointed specifically to the post-chorus of the DREAM THEATER song "Bridges In The Sky" where the alleged lip syncing occurs.
He now told the crowd:  "I'm gonna f*cking clarify something for you now, okay? People have been saying I'm f*cking lip syncing? F*ck you. F*cking, what is wrong with people online?"
He then apologized to the audience for his outburst, noting that he and his bandmates launched their current tour more than six weeks ago. "I guess I'm losing my mind because I'm almost at the end of a [tour] leg," he added.
DREAM THEATER's 15th studio album, A View From The Top Of The World, was released in October 2021. This is their first album to be recorded at their own studio, DTHQ (Dream Theater Headquarters), as well as their first since Black Clouds & Silver Linings (2009) to include fewer than nine tracks, and the first since Dream Theater (2013) both to contain a track of at least ten minutes in length and to end with the longest track.