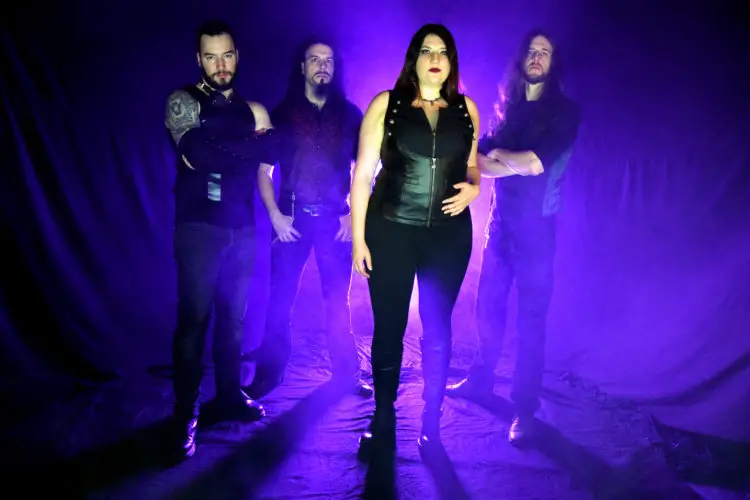 Out of weighted gloom!
Founded in early 2017, these motivated Swiss soon found their own style:
MELODIC DARK METAL.
DREAMS IN FRAGMENTS are a very profound artist association that sounds like a healthy pursuit of serious music.
The equally imaginative and soulful four-piece, consisting of lead vocalist Seraina Schoepfer, guitarist Chris Geissmann, bassist Jan Thomas and drummer Frank Fritschi, comes from the otherwise quiet town of Wangen near Olten between Basel, Bern and Zurich.
Due to their musical appearance, DREAMS IN FRAGMENTS have already been compared to popular formations like Nightwish or Delain.
However, the participants have no reason whatsoever to present themselves in the genre as a cover band, which merely plays the songs of the big, established success models.
On June 28, DREAMS IN FRAGMENTS presents the sonorous debut album "Reflections Of A Nightmare" to the world of heavy and longing sounds.
Read our review here.