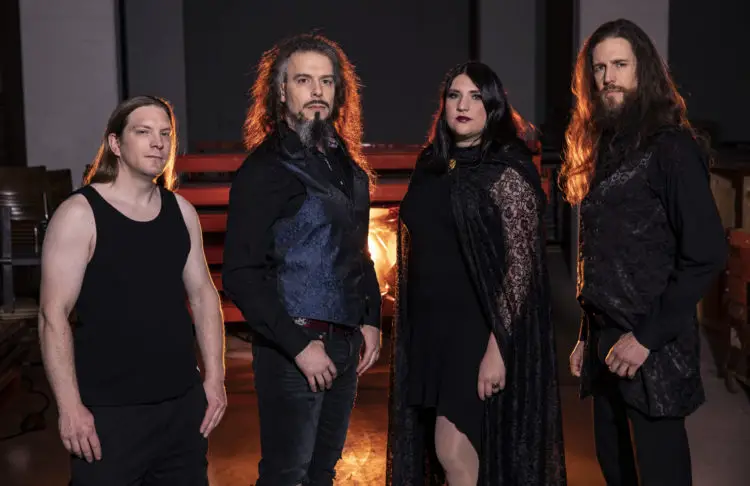 Founded in 2017, DREAMS IN FRAGMENTS can still be considered a relatively young band. But their debut album "Reflections of a Nightmare" already received many praises from the press. But resting on already earned laurels is not the Swiss Melodic Dark Metallers' way of handling things. Instead, the four-piece immediately began working on the follow-up "When Echoes Fade."
What does DREAMS IN FRAGMENTS sound like?
DREAMS IN FRAGMENTS are undoubtedly inspired by the greats of the genre, and yet their Melodic Dark Metal doesn't have to hide at all. Especially singer Seraina Schöpfer's wonderful, sometimes even operetta-like voice floats soulfully above a skilfully staged mixture of hard
guitars and gripping orchestration. Guitarist Chris Geissmann's vicious growls act as another important point of contrast, further sharpening the dramaturgy in the material on "When Echoes Fade." In contrast to Seraina's wonderfully light vocals, the male part takes on the dark, evil portion in the Swiss quartet's versatile sound.
"When Echoes Fade" thus seamlessly follows on from the praised debut album. At the same time, DREAMS IN FRAGMENTS continue to write their story instead of treading water. A worthy successor, which could be a highlight of the year for lovers of the debut as well as friends of suspenseful Melodic Metal with a spark of darkness in their hearts.
Read our review here.