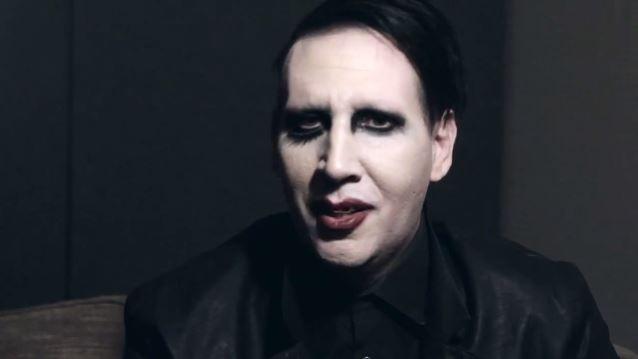 A Canadian woman is suing a bar that sold alcohol at a Marilyn Manson concert, claiming that she wrecked her car after driving home the wrong way down a street after the show.
According to CBC, Daniella Leis drove home on Queen's Avenue after the concert at London's Budweiser Gardens, where Manson performed in 2019. Her vehicle turned the wrong way down the road and crashed into a home, severing the gas line.
After the crash, the leak was detected and the area was cleared. According to reports, a home exploded minutes after the collision, setting other nearby structures ablaze. No one was killed in the incident, but four houses were destroyed and seven people were injured. Leis was convicted of four counts of impaired driving and sentenced to three years in prison in 2021. Leis believes that some of the responsibility for the vehicle crash and explosion lies with Ovations Ontario Food Services, the firm in charge of serving alcohol at Budweiser Gardens the night of the show.
According to Leis' lawsuit, the company or its employees served her "when they knew or should have known that she was intoxicated," failed to properly train its bouncers, failed to check on her transportation after she was kicked out, and failed to take steps to ensure she wouldn't drive home. In addition, Ovations allegedly put profit above public safety on the night in question.
Therefore, she is alleging that the damage from the explosion was in anywise "caused or contributed by the negligence, breach of duty and breach of contract" of the company.