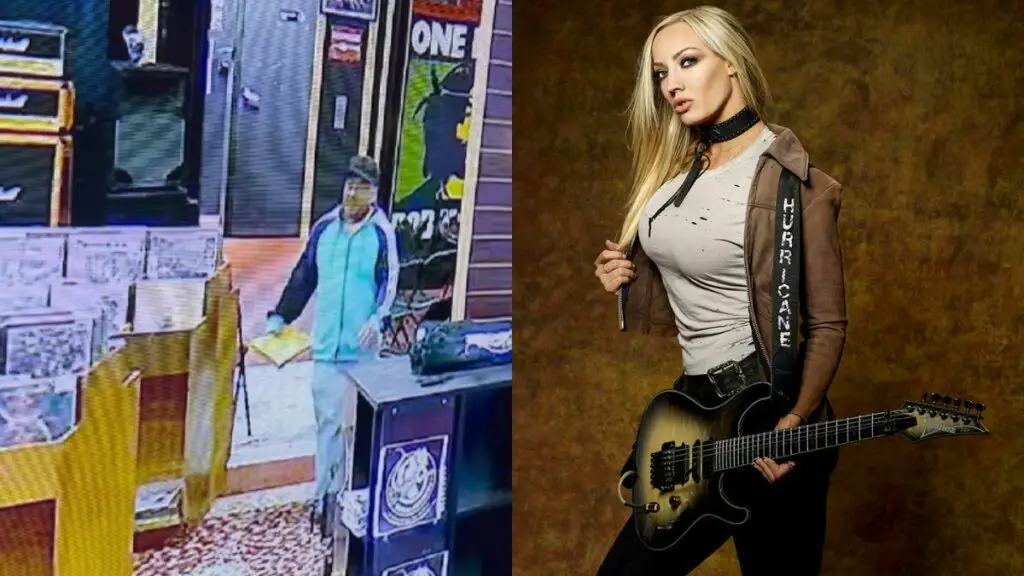 Nita Strauss had a close call recently when someone attempted to steal one of her guitar pedals during a Meet & Greet. The incident occurred at Big House Guitars in Atlanta, where the guitarist was busy meeting and greeting fans. Luckily, security footage caught the guy picking up the pedal and holding onto it as he exited the building. Thankfully, he was caught before he could abscond with the equipment!
Nita shared footage from security cameras and added the following: "After a fun afternoon clinic at Big House Guitars in Atlanta, this mf decided to steal my GT-1000 core pedal off the stage while I was doing the meet and greet Didn't count on the store having 30 cameras around the building I guess…
Thankfully nothing irreplaceable was taken and my Ghost, which was also on stage, is safe and sound with me. Thieves suck For the record, Big House Guitars rules!! Top notch staff there and I look forward to coming back any time you guys would like to have me."
Earlier today, Nita Strauss has released brand new single along with music video, "The Wolf You Feed." The epic, headbanger of a track features huge, chunky, metallic riffs and the insane vocal talent of Alissa White-Gluz of ARCH ENEMY. Check out the song here.