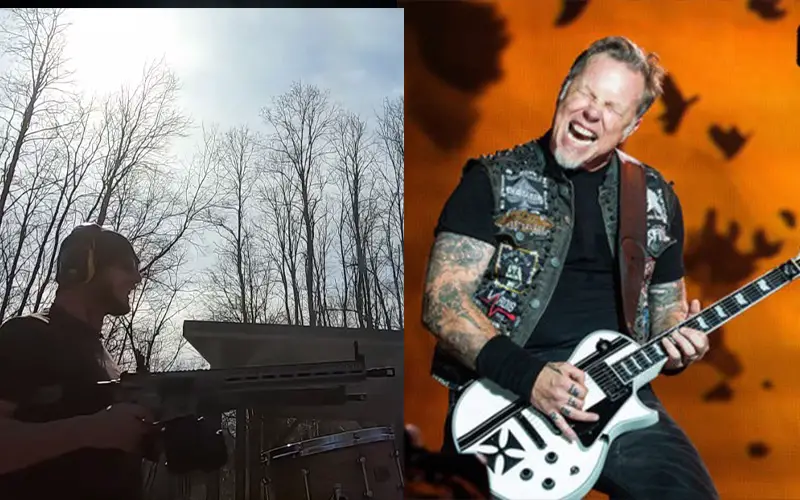 The guy who goes by the name Gun Drummer has posted a cover of METALLICA's "One" by just using assault rifles. That's right.
Among "One," he also covered SLIPKNOT's "Psychosocial," "Reign Of Darkness" by THY ART IS MURDER, "Stacking Bodies" by FIT FOR A KING, "Behold The Crown" by AFTER THE BURIAL and "Laid to Rest" by LAMB OF GOD.
METALLICA recently cancelled their headline performances at Sonic Temple Art + Music Festival in Columbus, Ohio (May 15 and May 17) and Louder Than Life in Louisville, Kentucky (September 18 and September 20) to allow frontman James Hetfield to continue his recovery.
"It pains me to write this, but I have to let all of you know that I cannot make it to Sonic Temple in Columbus and Louder Than Life in Louisville this year," James wrote in a statement. "As part of my continuing effort to get and stay healthy, I have critical recovery events on those weekends that cannot be moved. I apologize to all of our fans who have bought tickets for these festivals.
Tickets for METALLICA's remaining 2020 dates are available at this location.