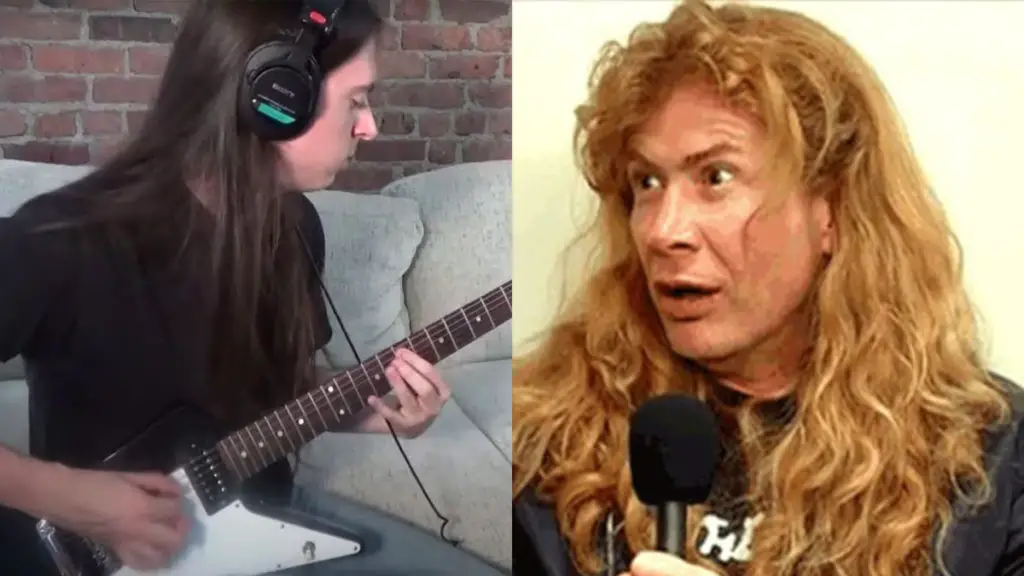 YouTuber Shawn McNair has created an interesting video compromised of a recently shared riffs from MEGADETH and Dave Mustaine while teasing their upcoming album The Sick, The Dying and the Dead.
He said: "At the time I'm recording this, at least to my knowledge, there's been three riffs that have been previewed from the upcoming Megadeth album, mostly through Dave Mustaine's Cameo," the guitarist explains.
"So, what I thought I would do is work out how to play those riffs, add some drums and bass to it, and solo over it in the style of both Kiko and Dave, and see what a new MEGADETH song could sound like.
"I don't know if these riffs are from the same song — I don't even know if they're going to end up on the album – but we'll see when it comes out. I'm really excited for that."
Dave Mustaine recently confirmed that David Ellefson's long-completed bass tracks on the upcoming MEGADETH album have been removed and re-recorded by another bassist prior to the record's release.
Ellefson laid down his bass tracks on MEGADETH's sixteenth LP in May 2020 at a studio in Nashville, Tennessee.
MEGADETH's "The Metal Tour Of The Year" with LAMB OF GOD is scheduled to kick off on Friday, August 20 in Austin, Texas and hit a further 26 cities before wrapping in Quebec City, Quebec, Canada on Saturday, October 2. Joining them will be special guests TRIVIUM and HATEBREED, heralding the long-awaited return to the stage for these bands, who are every bit as excited about these historic and not-to-be-missed shows as fans are. Tickets and dates for the tour are available at this location.