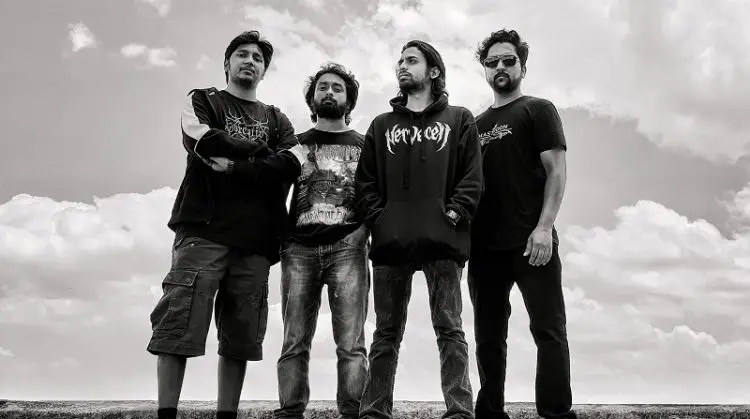 Over the years, Proximity Music Management has grown little by little and is now slowly carving a niche for itself within the Metal community. From handling everything from Artist Management to PR, Bookings, Tour Management etc., the venture has made no compromises whatsoever with this aspect. The roster comprises bands such as ONSLAUGHT (UK), RUDRA (Singapore), PLAGUE THROAT (India) to name a few and with several other tours that have taken place over the years, Proximity offers yet another brand-new tour slated for October/ November 2019.
DURANCE OF HATE TOUR III strikes back with its Third Edition this year. The idea of this tour was to have multiple bands tour India together. With 2 successful editions so far, the third edition is all set to begin this week!
The tour is slated to happen across 5 cities featuring 3 touring bands- ATMOSFEAR (Death Metal, Mumbai), DARKRYPT (Death Metal), HOSTILIAN (Groove/ Thrash Metal) alongside various bands from every city. ATMOSFEAR calls it one of their most exciting moments, "We are super excited about Durance of Hate Tour and are looking forward to take our blend of metal to different audiences. We thank Proximity Music Management for working with us closely on building this tour and we cannot wait to annihilate the venues with DARKRYPT and HOSTILIAN ." ATMOSFEAR also features Aaron Pinto from GUTSLIT filling in for ATMOSFEAR behind the kit for this tour.
The guys at HOSTILIAN add "After receiving a great feedback from the people who've watched us live in Hyderabad and Mumbai, we're stoked to be able to play in front of people from different cities and scenes. This Tour would help us channel out our style of Thrash/ Death Groove to metalheads across cities. We're excited to be playing this tour with our brothers from ATMOSFEAR and DARKRYPT. Proximity Music Management really outdid themselves here."
On the other hand, DARKRYPT make their comeback with new members Nitin Rajan (PRIMITIV) taking on the vocals and Sushant Yadav filling in for bass. They say, "We have a very good PRIMITIV friend of ours handling the vocal business for DARKRYPT and yes, it is Nitin Rajan. If this doesn't convince you to get your butts to the venues of the tour, what else could? I think it is time for some heavy destruction and whole lot of good time during the Durance of Hate Tour III and we are ready for this!"
Tour dates are as follows:
October 25- Hyderabad- The Moonshine Project
October 26- Chennai- Unwind Center
November 7- New Delhi- Rasta
November 16- Kochi- Plug 'N' Play
November 24- Mumbai- Above the Habitat