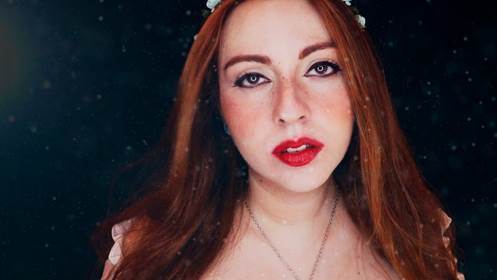 One of the most popular rock songs, "Dust in the Wind," recorded by Kansas, gets a classical crossover version with Aline Happ's voice. The singer also worked on the musical arrangements, which includes instruments such as harp, cello, violin, among others. The reinterpretation is available on Aline Happ's YouTube channel, which already has versions of Linkin Park, John Lennon, Metallica and many more.
The song is part of 1977's Kansas "Point of Know Return" which debuted at No. 6 on the Billboard Hot 100, becoming the band's only single to reach the Top 10. The title of the song "Dust in the Wind," is a reference to an excerpt from the Bible, in Ecclesiastes:
"I reflected on everything that is accomplished by man on earth, and I concluded: Everything he has accomplished is futile – like chasing the wind!". The song is about mortality and the inevitability of death. For Aline Happ, the lyrics may play differently:
There are several ways that we can interpretate this song. A more positive one is that we should really live life, enjoy the good moments", says Aline.
About Aline Happ
The videos posted on Aline Happ's channel are sponsored by her fans on Patreon. Known worldwide, Lyria is a Symphonic Alternative Metal band founded in 2012 by Aline Happ. Since then, the group has released two albums via crowdfunding support, "Catharsis" (2014) and "Immersion" (2018) and played in several Brazilian cities and also online concerts for all over the world.
Aline Happ's first solo album crowdfunding campaign was a success! Happ is recording her first Celtic/Folk versions of Rock and Metal songs album. The artist reached more than 200% of the goal and soon will announce the next steps about the album and the perks selected on her campaign.
Watch "Dust in the Wind" video here: