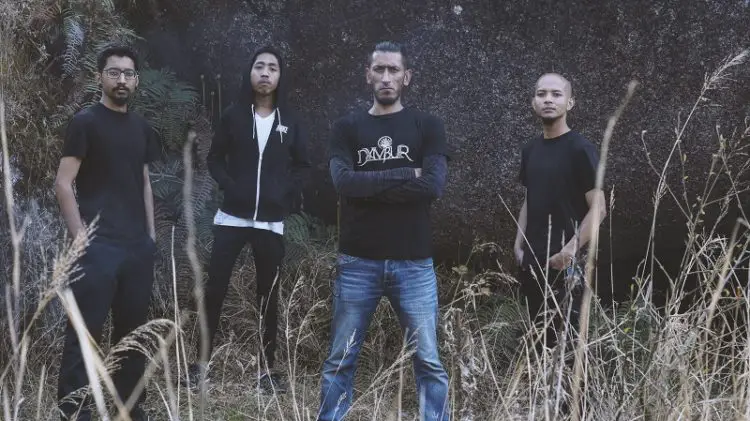 Today, Indian Progressive/ Experimental Metal band, DYMBUR, premieres music video for new single "Diablo Illumination," taken from group's forthcoming album, The Legend of Thraat, out on November 5th, 2019.
The guitarist, Cornelius states, "'Diablo Illumination' warns people about the new world order and the agenda of the elites, the Illuminati and many other secret societies, because we believe that they do exist and we've all heard stories about their rituals."
He goes on to add, "Quite a few ancient cultures, like the ancient Mayas engaged in human sacrifices in order to gain the favour of the Gods. There are many stories of modern day human sacrifices as well, but many of us have no damn clue about it.
"This video has a meaningful message and the story is depicted as a fairy-tale. The video shows a white cloth which implies purity and it transformed into a human being that comes out from the other world. The human then wanders into the village and sees a ritual, gets caught and ends up being sacrificed in water, which implies that she dies in the same way she was born.
"We don't need to explain everything because people can find their own interpretation but we do have great confidence in what we have created."
This song has been recorded by Cornelius Kharsyntiew, at Legato Recording Studios in Shillong and mixed and mastered by Brandon Scurlark at Eltar Studios in North Carolina (USA). The Music Video of the same was shot & edited by Embor Sayo of Fishy Photography, Shillong.